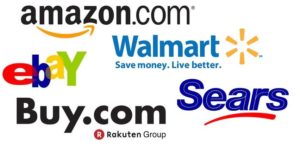 It is obvious that people by now are well acquainted by the term Online Marketplaces but their 'Inventory Models' might still be a challenging concept.  According to the FDI policy, "Inventory model of ecommerce means an ecommerce activity where inventory of goods and services is owned by e-commerce entity and is sold to the consumers directly."
There are various kinds of inventory models market places follow but only certain models prove beneficial for different kinds of businesses. Generally two types of models are followed by the marketplaces, the first being the one where sellers/companies keep track of the stocks in their warehouse and sell online. Over here one needs to register their available products on different online marketplaces such as Amazon, FlipKart, Snapdeal, Paytm, ShopClues, Bigbasket etc and start selling from these platforms. Ideally this model works best for businesses with costly products that requires extra safety for their products in storage. But then, there are also few benefits and disadvantages associated with keeping stock in own warehouse.
The benefits you get:
Stocks are under control
Gives opportunity in launching new products instantly
Feasibility in changing any product content when and if required
Disadvantages:
High volume sales cannot be generated
Difficulties in running promotional offers
Growth rate stays steady/flat
Customer trust issues
So for this first model we can say that, it proves beneficial for new brands launching online, as they can have the knowledge about which products are moving and which aren't, but for brands looking for larger expansion this model won't work since it gives a very limited scope and this where the second model comes in handy.
The second model followed is generally where sellers/companies keep their stocks in the warehouse of the online companies. Over here in this model seller has to tie up with the different online marketplaces after which these e-commerce marketplaces becomes a digital platform for consumers and merchants without the need of warehousing the products. This model proves beneficial for almost every business houses since they operate smoothly. Challenges faced are few since one can benefit a lot from this inventory model.
The seller benefits since:
Brands get good visibility these e-commerce portals
Generates high volume sales
Easy in running deals & promotions
Increased customer loyalty
Access to various reports & stats
Disadvantages:
Stock hold up
Margins are bit low in this model
So for brands looking for larger expansion this model works the best plus you get the support of the marketplaces offering shipments, taking care of delivering products and payment help by tying up with different logistics and financial institutions.
Get in touch with us to know more or even if you are facing any issues with your products. We offer 'Free Shipments' of our ideas too.