PHP is your friend and it's going to remain so for a very long time. It has a lot more to offer; especially, if you are in the e-commerce space. We have established it earlier and can prove that again and again given an opportunity; because we are in the business of building e-commerce websites of all sizes and types. One of our expertises is in building Laravel e-commerce website. Did you know Laravel is one of the most competent PHP web framework at this moment!  
Laravel Web Design – Great platform for AI machine learning-based e-commerce portals
E-commerce businesses today require process automations to remain competitive and agile. You can model them based on regression, classification techniques or a mix of both. As a PHP-based web framework Laravel is a great platform for developing a variety of AI-machine learning based ecommerce portals. Feature, like LazyCollections, helps to deal with heavy data load easily while keeping memory usage low. And who does not know that large volume data is the basic building block for any functional machine learning solution. 
What else you can expect from Laravel Web Design? 
Laravel is a fabulous open-source PHP web framework which happens to be free too. Hence, you do not need to spend a huge sum on licensing. Leaving aside the obvious economic benefit, let us see a few of the advantages of relying on Laravel. 
Model-view-controller (MVC)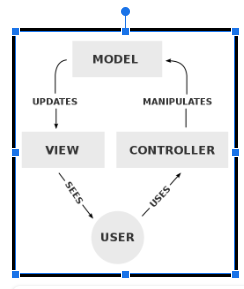 Laravel follows MVC. This is a standard software architecture for developing feature rich interactive user interfaces. Though it was developed for desktop applications but later widely adopted for web applications for all good reasons, like,  
Simultaneous development 

Ease of modification 

Multiple views for a model 

Testability   
User-friendly code on Laravel Web Design:
Laravel offers abundant libraries, templates and tools to choose from. It makes the whole process of developing and maintaining e-commerce web applications easy, flexible, and functionally manageable. 
Call us at 9674975029 to build your ecommerce website in Laravel.