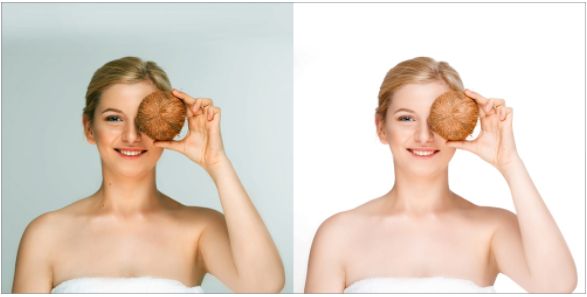 Appealing & stunning product photos can be created through RAW Image Retouching services
Amateur photography with your digital camera or smartphone can be truly fascinating!
But for a product shoot, you need to be more professional. Ecommerce product photos help you sell. Buyers need assurance that they are buying genuine & quality products, which only high-quality retouched photos offer. Ecommerce product photo editing is the process of creating natural & attractive photos and giving them a professional look using different editing software which would generate traffic and boost sales. RAW pictures cause an obstacle to bringing out the real look of the photos. There could be imperfections relating to colour, light, background and objects that may come in the focus. So, it is important that RAW images must be retouched & modified to generate more traffic and sales.
A RAW file is a minimally processed and uncompressed digital image file that is stored in your digital cameras or smartphones. Whereas an Android smartphone supports RAW primarily shoot in DNG which is considered as universal RAW file format, an Apple phone has ProRAW format. In simple words, RAW files are not processed and thus are not ready to be printed or edited with a bitmap graphics editor.
We work with a variety of image file formats such as JPEG, PSD, TIFF, GIF, PNG, PGF, RAW, etc. Some of the key image retouching services we provide include:
Ecommerce Product Photo Retouching
DPW product photo retouching services provide you with an edge over other e-commerce websites. Our services can help you fix lighting problems, remove backgrounds, and enhance the product's market appeal.
Portrait Retouching
Our portrait image retouching services ensure that the images look natural and realistic. We are well trained in providing professional-looking images while avoiding the use of airbrushing techniques that gives portrait photos a plastic appearance.
Real Estate Photography Retouching
Our real estate photography retouching services add an inviting atmosphere, proper lighting, and accurate scale to your real estate photos which are bound to attract property hunters. We try to negate the errors caused by cameras and make structural photos look realistic.
Commercial Photography Retouching
Our commercial photography retouching services ensure that we maintain your brand name and reputation. Our photo editors work with location images and corporate headshots to keep the business reputation at a level that supports your brand.
Amateur Photo Retouching
Our team also works with amateur photographers and helps them with photo retouching. Apart from this we also help them understand their cameras better and focus on the right techniques of photography.
Jewelry Retouching
We at DPW have a dedicated team of editors who work with jewelry photographers, as well as both offline and online retailers. We retouch jewelry images by using shine enhancement, adjusting focus stacking, background removal, scratch removal, etc.
Wedding Photo Retouching
Our expert team of photo editors at DPW ensures that your long-lasting wedding memories are portrayed in the best possible manner. We undertake all kinds of marriage photo retouching and post-processing services such as rehearsal photos, bridal portraits, etc.
Process for raw image retouching:
It does not matter how much information you add to your products, your customers will always look for natural and attractive product photos that would lure them to buy. Since customers are on virtual platforms like e-commerce sites, the images of the products should have a stunning look. However, RAW image photo retouching needs a long time to edit. Various processes are involved to get the perfect and attractive image for your product. And we, at Digital PR World provide RAW photo retouching services with utter care and professionalism. We do product RAW photo retouching by adjusting white balance, colours, shadows and highlights to give a natural look to your products that would help increase your sales. RAW images for retouching are done with the minutest details, which we do take care of. Our e-commerce RAW photo retouching services help you sell products, even if it's a single one and ensure all the features so that targeted customers can easily spot the differences between great and mediocre services.
Cost for raw image retouching work:
With low price but assured high quality, our e-commerce RAW images retouching services bring to you quality service at an affordable price. We have an experienced team for photo editing services, who are well-skilled and can transform any dull image into an eye-catching one. So, next time when you're looking for a reliable and budget-fit agency for RAW photos retouching services and making your product photos truly appealing just get in touch with Digital PR World.
Contact us @9674975029 for Raw Ecommerce Product Photo Editing and Retouching Services India.