15+ years in small mid SIZE business SEO service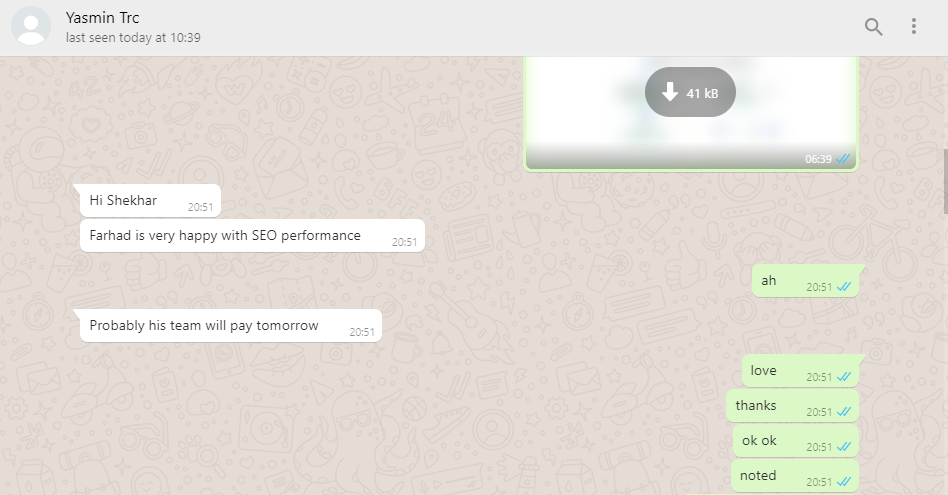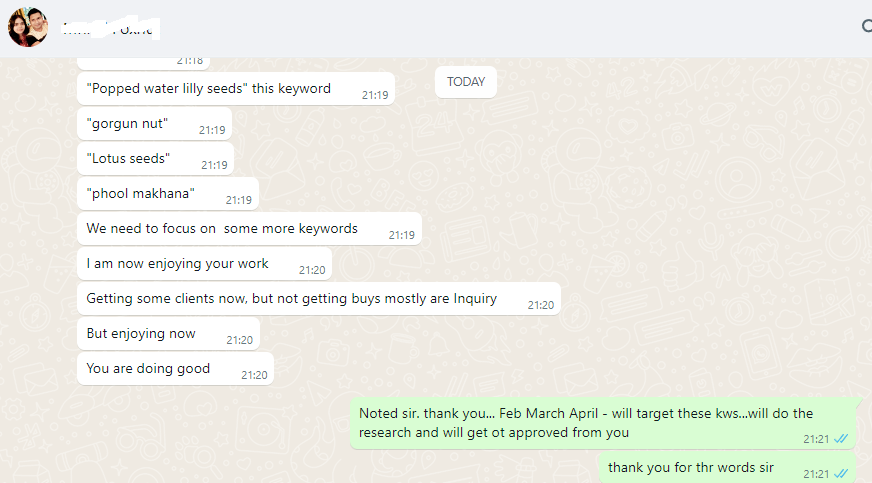 Why are SEO Monthly packages for small business important?
Unlike other forms of advertising, getting your website onto the first page of Google organically allows you to compete with your (potentially) much bigger competitors that have much bigger marketing budgets than you do. SEO is not about quantity, its about quality and our SEO strategies have been tried, tested and are continually tweaked to make sure we stay on top of our game so that we can keep your website on the first page of Google.
It allows people in your village, town, city or county to find you and do business, even if they've never heard of you through other advertising methods (that are usually very expensive and don't provide any truly measurable feedback to you). Our SEO marketing process does!
Monthly SEO Provides Your SMALL Business Credibility
Because it is a time-consuming and skillful process to get a top ranking on Google, in the minds of consumers, your first page ranking is a vote of confidence in your business by Google: "Google says this business is relevant, so that must be the case. Click."
SEO Brings TRAFFIC TO Your SMALL Business
A higher ranking on Google is going to mean more traffic to your website. Traffic by itself is not a guarantee of profit (you still have to make your best effort to sell to your customers once they are on your website) but the volume of traffic you get is going to lead to increased inquiries.
BEST SELLING SEO Packages for small business: 
Keyword research and focus set of keywords

Complete SEO of the website

Unlimited Keywords to work upon

3000 words content for webspages and blog posts

Basic banners icons etc for better presentation 

Google My Business Page verification, reviews and guidance

CRO changes with in-house developer

5 – 10  standard links

Commercials: 14,000 + tax. each month
Whats app us for SEO case studies and then you can decide. 
SEO Has One of the Best ROI's in DIGITAL Advertising
SEO rewards your business for its efforts at a higher rate than pretty much all traditional forms of offline advertising — the same can be said for almost all types of internet marketing. The reason for this is because SEO is an inbound marketing strategy; that is, it allows you to market to people when they are looking for the products and services your business provides. You don't have to interrupt their favorite TV show, you don't have to take up space on a page where they are reading a news article. You just show up when they are looking for businesses like yours. You don't have to convince them they need your product or service; you just have to convince them that you are the right business to purchase from. In other words, with SEO, half the battle is won before it even starts.
monthly SEO packages for small businesses – the competitive edge
Get your desired keywords on top rankings and start getting targeted traffic and quality leads. Our best SEO pricing packages are Penguin and Panda compliant & customized to meet the different requirements of small businesses to large corporations. With our affordable SEO pricing packages, we offer you the flexibility to pick the best plan & packages according to your budget & website.
These complete SEO pricing packages incorporate all the necessary on-page & off-page optimization needed to bring you SEO achievement. Below is listed our latest & customize SEO Pricing packages & plans.
Small Business SEO Monthly Packages Pricing India:
| | | | |
| --- | --- | --- | --- |
|   | Small Business Starter SEO Package | Small Business Popular SEO Package | Small Business Growth SEO Package |
| Keywords | 25+ | 50+ | 75+ |
| Onpage SEO | Yes for the full website | Yes for the full website | Yes for the full website |
| Guest Posts for link and promotion | 2 | 4 | 6 |
| Website /blog Content | 2000 words (4-5 articles) | 3000 words (6 articles approx) | 4000 words (8 articles approx) |
| Standard Backlinks | 5 | 10 | 15 |
| Google my Business and Map | Yes verified + 5 reviews | Yes verified + 7 reviews | Yes verified + 8 reviews |
| Technical SEO Suggestion and implementation | Yes | Yes | Yes |
| Analytics Dashboard | Yes | Yes | Yes |
| Monthly Reporting | Yes | Yes | Yes |
| | | | |
| SEO Package Monthly Pricing (tax extra) | INR 16,000 | INR 22,000 | INR 25,000 |
Case Study of Small Business SEO Results: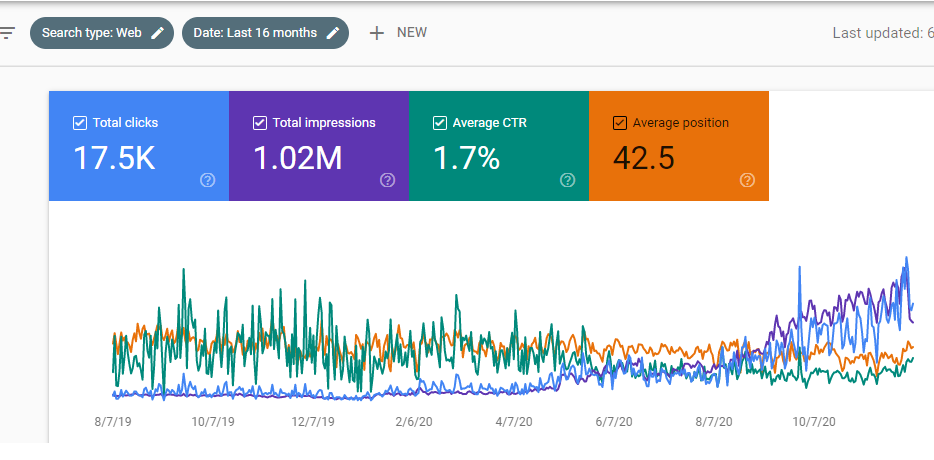 SEO Keywords Ranking Examples – Our Case: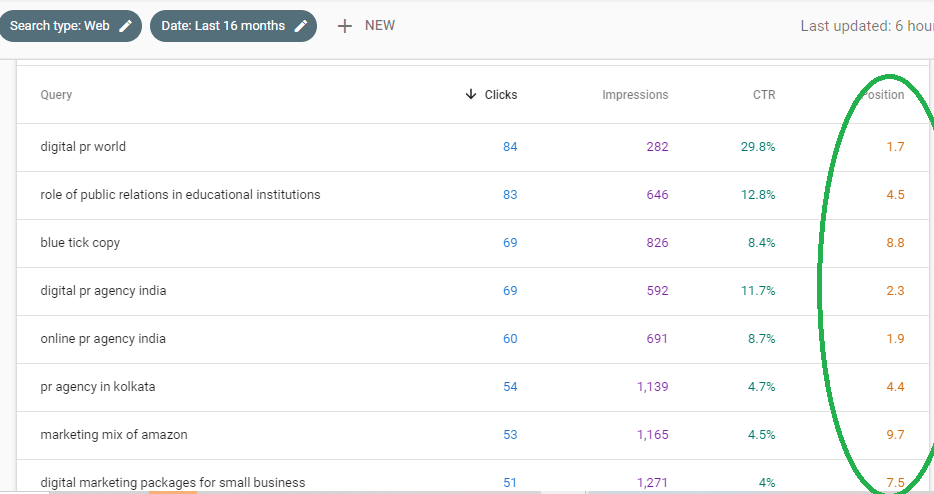 Ecommerce SEO and Sales Growth Case Study: One of the Tea Brands in India: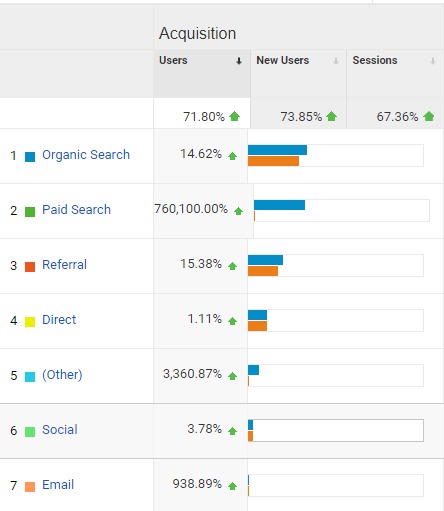 Ecommerce Channel Comparison of Last 6 Months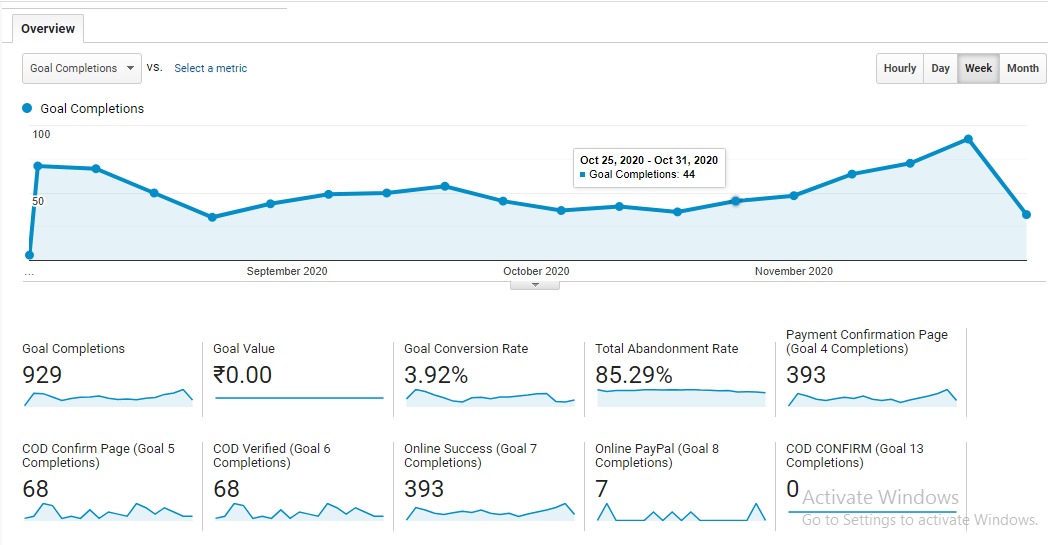 Ecommerce Goal Completions of Last 6 Months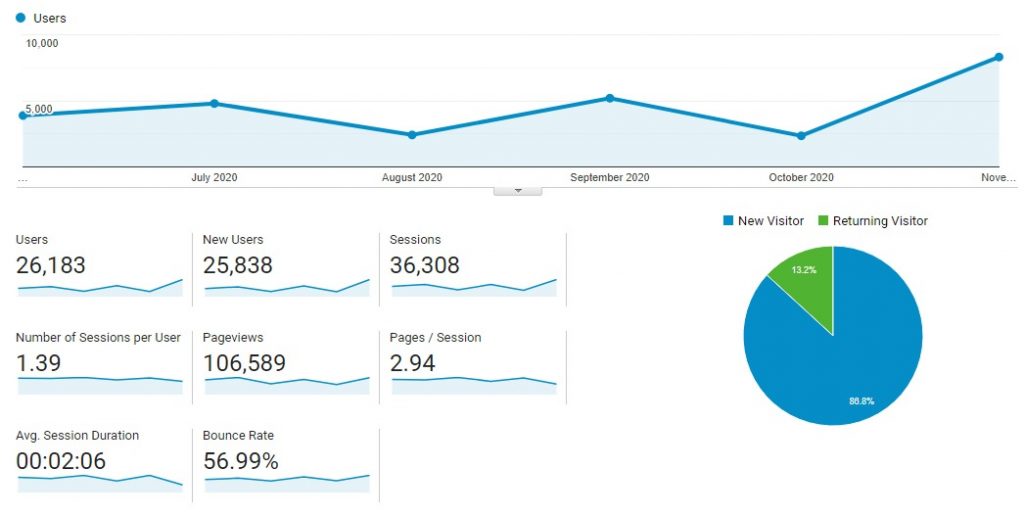 Ecommerce Traffic Growth for Last 6 Months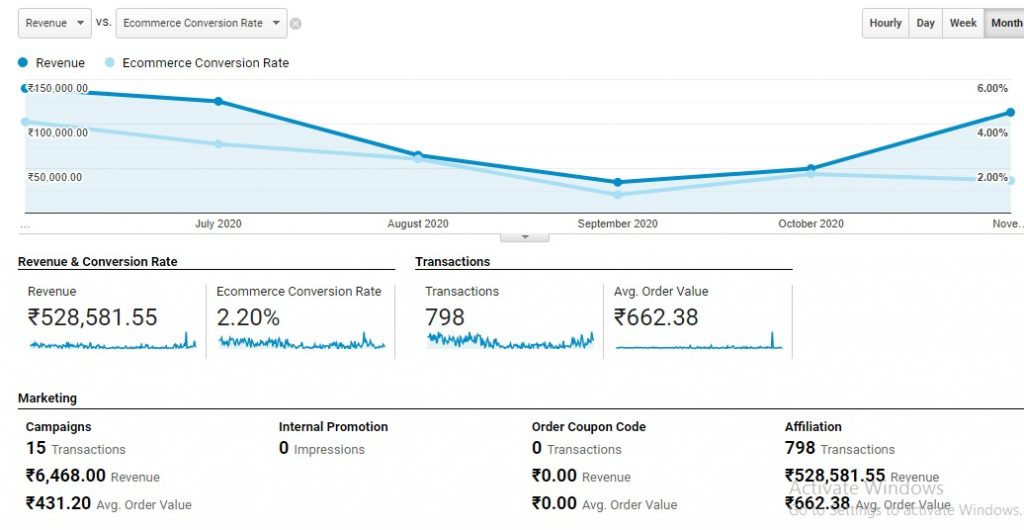 Ecommerce Sales Growth for Last 6 Months.
Ecommerce SEO services and packages for reference.
FAQs on Small Business MONTHLY SEO Package India:
What is a monthly SEO package?

SEO packages are pre-selected (work-based model) service offerings designed to make the initial decision-making process easier for clients. SEO Packages are suitable for the businesses who want a set of work from the agency and wanted to go for a longer period of time. A set of work will be done on monthly basis to create ROI for the small and local business – Traffic, Leads, Rankings.

Is monthly SEO package worth it for small businesses?

If you're a small, pop and mom-type shop or any local business, then monthly SEO is still a very important investment. Though it takes little time, but seo will give you leads and inquiries for a long period of time without investing money in paid ads.

How much should a small business spend on monthly SEO?

A 2019 survey of 1,200 business owners from Backlinko confirms Ahref's findings here, reporting American small businesses spent an average of just under $500 per month on SEO services in 2019. Monthly retainers are convenient and easy to budget for small business or a local business. In India, anything around INR 20,000 is a good start for SEO work.

What is SEO and how it works for small businesses?

SEO Definition: SEO is an acronym that stands for search engine optimization, which is the process of optimizing your website to get organic, or un-paid, traffic from the search engine results page. … In order to do this, search engines will scan, or crawl, different websites to better understand what the site is about. For successful SEO work, you should have website, great content, little promotion and social media presence.

Is monthly SEO a good business?

A major benefit of using an SEO company is that they likely have specialized experienced in helping businesses rank on search engines. SEO experts know what it takes to help you bring more organic traffic to your site through search engines like Google, Bing, and Yahoo.

What is the ROI of a small business SEO monthly package?

The ROI is – Organic traffic, keywords ranking, inquiries via call and form fill up.
Contact us at 9674975029 for small business SEO packages. In 4-5 months, leads will start coming.