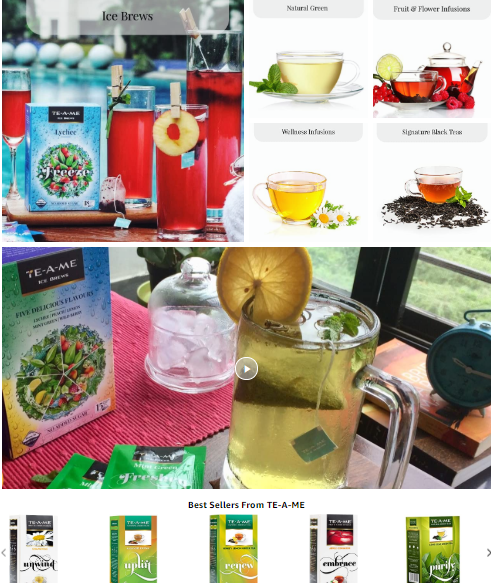 Be a first-party seller or a third-party seller, Amazon Store is a great opportunity to customize your online eCommerce presence on Amazon with rich brand experience. The eCommerce  behemoth has come a long way from the days of simple text-based listings and Amazon Pages to HD product videos and completely branding-decked marketplace presence. The latter being formally launched as Amazon Store. 
What is Amazon Store? 
In all possibilities you already know Amazon Store is. Still if anyone has overlooked, this is newly launched facilities for Amazon vendors and sellers. And yes; creating a store on Amazon is absolutely free of charges. Even for sellers not using Amazon Ads. 
What makes Amazon Store a great choice for sellers? 
As a first party (which is basically Amazon Vendors) or third party seller (common marketplace sellers using FBA or not) you can enjoy following 4 unique benefits from your Amazon store – 
Building brand awareness 

Seller's own Amazon.in web address

Better data insight to optimize campaign 

Ability to design multi-page rich media brand experience 
All these benefits ultimately boils down to how you are designing your Amazon storefront. That means no more simple logo and product images but a variety of rich multimedia experience for building an exclusive customer shopping experience. 
And we are the expert in making that possible 
Yes. We are very best in our Amazon Store front design services in India. Our services come with multiple impact points with reliable improvement in ROI and business sustainability. Feel free to discuss your Amazon eCommerce business needs with us and ask for our bespoke solutions for meeting those needs.
Amazon Store Front Design Service
We can also customise a package for you. Please contact us for more information.
Digital PR World is rated 4.8 out of 5 stars | 6 Reviews from Facebook