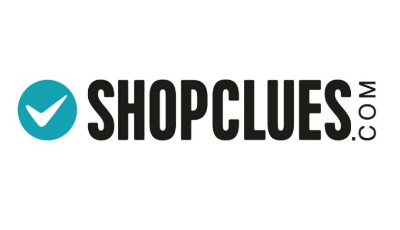 ShopClues Product Listing and cataloguing services:
One of the greatest roadblocks on the highway of online retailing on popular marketplaces like Amazon, Flipkart, Snapdeal and Shopclues is that you must upload your product catalogue. DigiCommerce, the leading catalogue service for shopclues in India, offers total assistance to store owners to launch their online presence on Shopclues. Our assistance makes a difference to the way shoppers perceive your products and help convert visitors to buyers.
This is what we do for you on shopclues, the prime online portal in India:-
1) Assist with registration, if required—just supply your documents and leave the rest to us.
2) Give us your product photographs and details. Our experts will polish product photographs for finest visual appeal on Shopclues. Our writers draft highly appealing and persuasive as well as informative content to go along with the products. Our graphics experts create an online catalogue.
3) As the prime catalogue service for Shopclues, DPW experts then upload your product photos and associated text to your account on shopclues. Our IT experts check and verify for any errors.
4) If required, we can show you how to sell on shopclues to achieve high traffic rates and convert them to sales using strategies such as pricing, special offers, combo offers and others.
5) Our experts maintain your storefront on shopclues and update products on shopclues on a regular basis.
6) Our professional catalogue service presents your products in the best way to convert visitors into buyers and convey the best possible impression for future sales. The image we generate is a high profile impressive international style for value addition.
7) Selling on shopclues gives you an all-India presence and higher volume transactions.
8) You can concentrate on sales and revenue generation; we take care of your storefront maintenance in a win-win arrangement.
Whether you are absolutely new to online selling or already have experience, DPW is the online cataloguing service you can trust to help you get off to a flying start.
ShopClues Updates:
In a move to increase brand penetration in tier II and III cities and rural areas, ShopClues has announced a strategic partnership with StoreKing. StoreKing is a assisted e-commerce player which lays heavy emphasis on the rural market. It helps small-town retailers to sell more products to walk-in customers without having to invest in working capital stock. The partnership between ShopClues and StoreKing will enable walk-in customers to avail benefits of ShopClues through 16,000 StoreKing franchises which include mobile recharge points, kirana shops, and small shop owners located in good consumer catchment areas.
In this collaboration, ShopClues' products will be shown on the digital catalogue of the StoreKing app. Customers can browse through the catalogue at franchisees' outlets and can make purchases with the help of an agent i.e. the local shop owners. The delivery of the product is made to the franchisee himself who, then, hands over the product to the end customer. The StoreKing agents ensure that customers get maximum assistance in their order placement as well as in cases of return, replacement, or refund requests. – Courtesy – https://www.indianretailer.com/
Cost for ShopClues onboarding and listing services – One time – INR 4000 + tax.