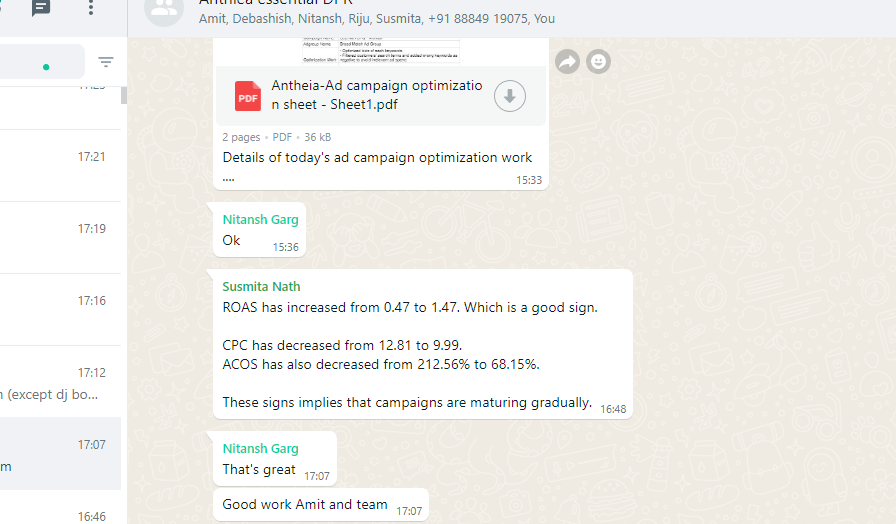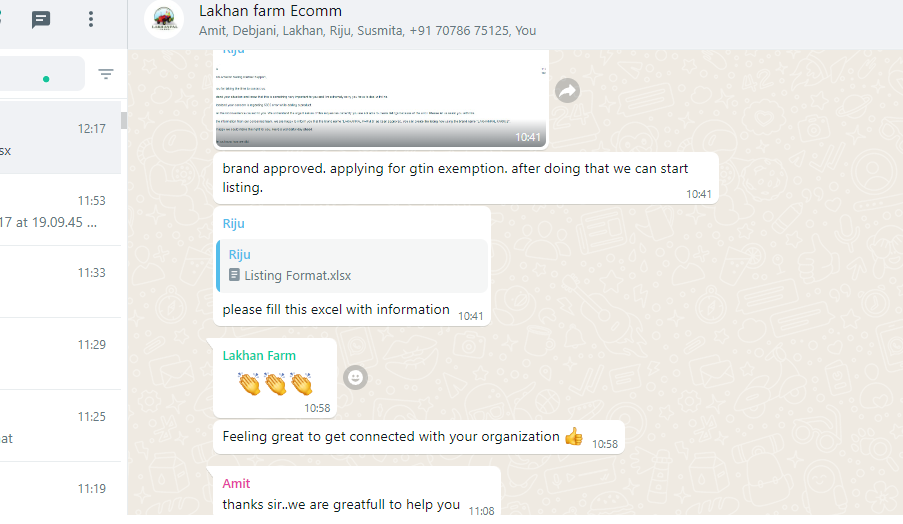 amazon Ecommerce Account Management services India:
Our ECommerce account management services are specifically designed to help you get maximum exposure on the online portals in India like Amazon, Flipkart, BigBasket, Ajio, Meesho, Snapdeal and many more. We have proficiency in E-Commerce marketing and handle all your accounts with excellence so that you can focus on the betterment of your product.
Are you selling products online? Selling on Amazon can add an extra success graph to your e-commerce business. Don't worry if you have no idea how to list your products on Amazon and start selling. We will help you there from setting up your amazon account to bring you lots of orders. We offer full Amazon account setup and management services including customer support.
Our Amazon Account Management Services aim to help you improve your overall account performance, and to free up your time, allowing you to focus on what's important to you. With each account, we complete a review and then put together a bespoke Amazon Growth Plan, aiming for progressive growth. Take the assistance of our account managers.
With a fixed monthly cost, we provide a package service that will take care of your operations and ensure consistent business growth. Our account management services are unique to each business and will help to take your business forward.
Our amazon Ecommerce account management service includes:
Account Audit, SWOT and Competitor Analysis
Amazon A+ and/or Enhanced Brand Content
Amazon Stores Setup
Product Listing Optimisation: Title, Bullet Points, Description, Search Terms
Sponsored Ads Management / Amazon Advertising
Amazon Deals and Promotions
Product Reviews and Feedback Growth
Channel integration with your website (add-on service)
Alternative Channel Growth (add-on service)
Account reconciliation services (if required)
Provide regular consulting to accelerate Amazon growth
Photoshoot if required
Overall Amazon Account Health
Major Deliverable for ecommerce account management (mainly Amazon and Flipkart): Package Details-
For managing 2 accounts with upto 50 products – Amazon, Flipkart the monthly retainer fee will be INR 8,000 + tax for the first month. Second month onward INR 7,000 + tax for all 2 accounts.
Major deliverable on Account Management:
Onboarding and listing

Product keyword research

Content optimisation for amazon SEO

Listing optimisation basis the keywords

Claims Handling

Seller Support Communication •

Returns Management

Feedback and Reviews Management

Sponsored Ads Management

Coupons Runs

Buy box branding

 

Lifestyle image – INR 250 + tax each

Brand store INR 1800 + tax.
Call 9674975029 for your eCommerce management activities.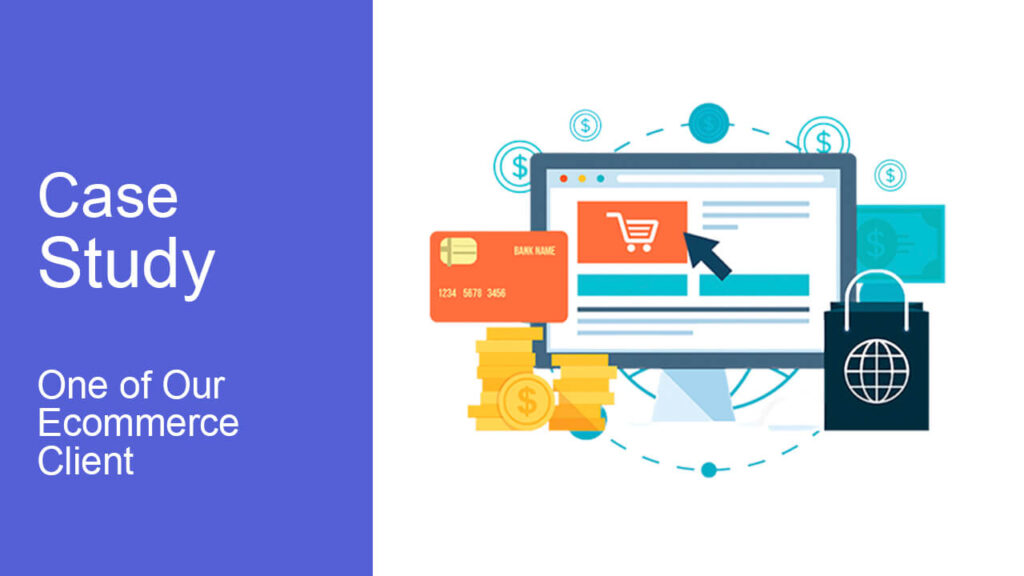 Account Management Services for Major Ecommerce Market place Platforms India: Comparison:
Amazon
Flipkart
Big Basket
Other Platforms
On boarding and registration

On boarding and

registration

On boarding and

registration

On boarding and

registration

Cataloging and product listing

Cataloging and

product listing

Cataloging and product

listing

Cataloging and

product listing

Ad campaigns

Ad campaigns

Big basket SEO with keywords
AD promotion scope is not there, only marketing we can do

Review management

Review management

AD promotion scope is not there, only marketing we can do
 

Order management

Order management

 
 

Paid campaigns

Paid campaigns

 
 

ACOs management

ACOs management

 
 

ROAs management

ROAs management

 
 

FBA services

FBA services

 
 

Amazon SEO

Flipkart SEO

 
 
Get A Quote Now to see how we can help grow your small business exponentially through Amazon PDP. Call 9674975029 for more details.
Amazon Ecommerce Account Management FAQs:
1) What is selling on Amazon?
Amazon is an online marketplace which means sellers can register on the platform and gain immediate exposure to millions of buyers across the country. You register as a seller on Amazon, list your products and visitors to Amazon see your listing and buy. They make payment to Amazon and Amazon remits payment to you after deducting its charges.
2) Why should I sell on Amazon?
Amazon is the biggest online marketplace in India and it is also the biggest in the world. You can register as seller on Amazon India and then go on to sell on its global platform. You get immediate access to millions of buyers from all over the country and do not have to worry about sales. Registering and selling on Amazon is a shortcut to fast growth.
3) Do I need to register Amazon as an additional place of business?
Yes. If you are accepted into FBA program you need to furnish details to sales tax authorities to register their fulfillment center as additional place of business. This is compulsory if you are selling products on which GST is applicable.
4) What product and order information you need from me?
Sellers must provide any information Amazon requests in their recommended format at any time. It must include product category and sub-category; item details package dimensions, weight and bar code as well as the condition of item.
5) Can I list my products in all Amazon categories?
According to Amazon policy you cannot list products in multiple categories. However, Amazon may post products in multiple categories if it deems it fit to do so.
6) What type of products cannot be listed on Amazon.com?
Amazon has distinct product categories. You can register on Amazon and sell in 20 categories without getting prior permission from Amazon. Certain products require Amazon's approval. Amazon has a page on seller central showing restricted products. These include counterfeit and contraband items, gift cards, tobacco products, drugs and drug paraphernalia, banned brands, products that evade legal restrictions, products that compete with Amazon Prime, offensive products and others.
7) Do you offer fraud protection?
Amazon offers fraud protection to its sellers. It investigates cases where buyers have wrongfully returned a product as defective or otherwise raise a claim on false grounds.
8) What is the A-to-z Guarantee program?
The A to Z guarantee is for buyers on Amazon. It covers timely delivery, genuineness of item and its condition. If buyer does not receive a product three days after the delivery date then he is eligible for refund. If a product differs from the one listed and ordered he is eligible for return and replacement or refund. If seller does not issue refund on returned items the buyer is protected.
9) How do I open a new account?
Open website sellercentral.amazon.in and you will see onscreen instructions and steps to follow in order to register as a seller on Amazon and open your account. You need to furnish name and email address as the primary step to start the process.
10) Where else can I learn about how selling on Amazon works?
There are plenty of sites on the internet that offer free and full guidance on learning about how selling on Amazon works. You can also navigate to sellercentral.amazon or services.amazon.in to know more.
11) How can I sell on the US, Canadian, and Mexican marketplaces?
You must first register as a seller on Amazon.in. If you wish to sell in US, Canadian and Mexican marketplaces you have to join the Amazon Global Selling Program.
12) How much does it cost to sell on Amazon.com?
Registration and listing on Amazon are free. However, when you sell a product Amazon will deduct its charges such as packing, courier charges and its service fee that varies across categories.
13) What are the differences between Professional and Individual accounts?
Individual plan does not involve any monthly fees. You pay only when you sell an item on Amazon. If you upgrade to professional plan then you pay a non-refundable monthly fee to Amazon. However, you do not have to pay a per item fee to Amazon when you sell a products. Amazon will charge other fees as may be applicable. Professional plan also gives you facility of reports, order management, inventory tools and batch uploads. This is ideal for high volume sellers. Individuals may be restricted from selling in certain categories whereas professional plan automatically grants you approval. Individual plan is best if you sell less than 40 items.
14) When do I start getting charged the monthly subscription fee?
The monthly subscription fee becomes applicable when you upgrade to the professional plan and complete the registration process. If you exceed the limit of 40 items per month Amazon may automatically upgrade you to the professional plan and start charging monthly subscription fee.
15) How do I manage my selling account?
Navigate to your account on sellercentral.amazon.in and you will be able to view your dashboard. It lets you manage orders, view history, refunds and all pertinent matters.
16) How do I add inventory?
Log into your seller account on Amazon.in. A dashboard page opens up. Click on inventory tab and then click on add a product. First find out if the product already exists by using Find in the search box. If the product does not exist you can add a product to the inventory and it will show on Amazon page.
17) How will I know when I have a sale?
Log into your account and you can view alerts that show you have a sale to execute. You may receive email and other communication such as SMS from Amazon alerting you to a sale so you can pack and ship in time.
18) How much does it cost to ship items I sell?
The minimum shipping cost is Rs. 30 per item. Shipping cost varies according to size/volume of the item and the distance as well as category of the product. Services.amazon.in has an online calculator to let you know how much it will cost to ship and a pricing calculator. The minimum chargeable weight is 500 grams and, besides shipping cost you pay 18% GST on the cost. Local shipping for 500 grams is Rs 27, regional is Rs 45 and national is Rs 65.
19) What is the Buy Box?
When a buyer visits Amazon and picks a product to buy the page shows buttons such as Add to Cart and Buy Now in a box on the right hand side. Below the Buy Now button one can also see details of prices of the same product offered by other sellers on Amazon.
20) Can I offer gift-wrap and gift messaging services to my customers on Amazon.com?
If you register as a professional seller on Amazon you have the manage gift option. You can offer gift wrapping and gift messaging to your buyers. You can ship to the address designated by buyer and you will not need to include the packing slip that shows price of product.
21) Can I cancel my Professional selling account?
It is possible to suspend your account temporarily. You can also close your professional selling account on a permanent basis. You can downgrade professional accounts to individual selling plan. If you choose to close a professional account permanently then all your accounts will be shut down and you will not be able to access account and view your sales, refunds and communicate with buyers. You cannot, however, close an account until 90 days after the last sale. You have to fulfill all pending orders and wait 90 days for the A to Z guarantee to expire and then have zero balance in your account. If you have FBA arrangement then you must get back or sell off all inventory. If you satisfy these conditions you can fill form on contact us page and submit the request.
22) How can I close my account?
Navigate to Amazon contact us page and click on close your account and then submit the request. You will get email confirmation of your account being closed or reasons why it cannot be closed.