Some quick facts of Influencer Campaigns: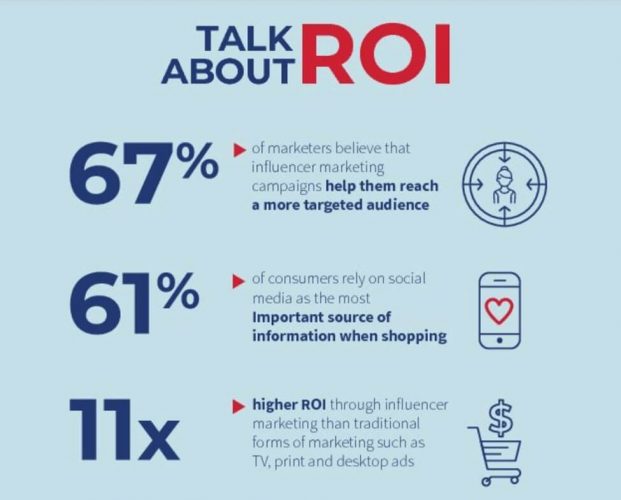 Due to this lockdown, we are going to face economic problems so it's high time for us to act and support local brands of India. It is time for #VocalforLocal. As responsible citizens, we have to support the Indian brands to keep the money within our country only. So we can target the Indian market like this:
First have to fix some hashtags like #OptforJulahaa #JulahaaSarees #JulahaaSareesForYou (Just examples)
We can define the influencers from the target cities, traffic/following nature of the influencers, traffic of the blogs etc etc.
The quick plan is mentioned below. Again this is just a direction. We can do layer by layer campaigns to reach out the target audience.
1. For Instagrammers only: We can do with 50/100 nano influencers (5k to 10k profiles) – will send one saree
Then with Micro influencers (30) – Above 10k profiles – will send 2 sarees
2. For Youtubers only: Indian youtubers saree specific channels – 10 with below 5k subscribers for 1 saree
10 with above 5k subscribers with 2 sarees
3. Blog Post: 10 Indian lifestyle blogs – will wear the saree click pics and share on blogs.
We can go beyond the above basic plan.
with regional language vlogging campaign,
native language content campaign,
banner affiliate campaign and so on…
We can mix reviews on Amazon, social media (for trust) along with marketing campaigns.
Influencer Marketing and Outreach Activities Examples we executed:
Bloggers outreach for a Edutech Brand based in Chandigarh:
1) blog https://kreativemommy.com/leapwater-coding-camp-child/
Facebook
https://m.facebook.com/story.php?story_fbid=1655301477999120&id=496033680592578
Twitter
https://twitter.com/Deepagandhi1/status/1409554236996608006?s=19
2) blog https://www.lifethrumyeyes.com/top-7-reasons-to-enroll-your-child-in-leapwaters-coding-camp/
Twitter
https://twitter.com/rakhiparsai/status/1409530715155337224
Facebook
https://m.facebook.com/story.php?story_fbid=227390945866178&id=100057858227074
3) blog http://thatmadrasmom.in/2021/06/28/why-should-you-choose-leapwaters-coding-camp-for-your-child/
Facebook
https://m.facebook.com/story.php?story_fbid=10223064002681372&id=1019819852
Twitter
https://twitter.com/thatmadrasmom/status/1409524629492797444?s=1
Contact us at +919674975029 for an influencer outreach campaign across India or to any specific cities.