Ecommerce SEO Services That Boost Online Order
Take your business in an upward direction with the help of SEO, it helps your business to boost its revenue and growth, and increase website traffic. With our e-commerce SEO services and Experienced team, your website will rank higher in search results and gets more traffic on the website.
The more keyword you use to successfully target, the more qualified customers will click on your products, and in turn, you'll see an increase in conversions and revenue.
With a client retention rate of 61%, plus a client recommendation score that exceeds the industry average by 308%, we're a trusted e-commerce SEO agency for businesses worldwide.
Steps we follow for eCommerce SEO Services:
Conducting Thorough SEO Audits.
Technical SEO Services.
On Page SEO Implementation.
Schema Implementation.
Making Content Engaging.
Conversion Rate Optimization.
Off Page SEO Implementation.
Detailed Reporting.
Salient features of Ecommerce SEO Services with US:
Increase Visibility, Increase Sales & Expand Your E-commerce Business
Smart Ecommerce keyword research
Highly experienced ecommerce SEO team
In-depth technical audit
Power of content marketing
Dedicated project manager
Structural SEO for Ecommerce Portals and Products:
Onpage SEO.
Page by Page SEO – For small to medium sized websites (sometimes done for the important pages only)
Structural SEO – For large websites
Structural SEO is about implementing the SEO changes in a structural format that would follow through the similar cluster of pages and subsequently cover the entire website.  Structural formats should follow through the Homepage, Category, sub-category and Product pages which will make a stronger SEO foundation for the site. Structural SEO is suitable for:
Ecommerce websites
Enterprise websites
Big Brands having numerous pages (high chance that no of pages will increase)
Forum based websites
Portal type websites like Gaming, Travel, Films etc
Any website having a cluster of similar pages
For Ex: Ecommerce websites does have the following structure:
So it is important to optimise each of the categories, subcategories and the product pages. How this is been implemented:
Structural SEO is not implemented manually as it is nearly impossible to implement in all 1000 webpages say.
Developers help is being taken while implementing the entire process.
SEO associate will guide developer as how to make changes in the code so that a specific structure gets implemented across a specific segment: Say in all the product pages.
Once implemented, the title of the product pages would look something like: Product name – subcategory – category – Brand/Generic Keyword
Even if any product page is added later on, the same architecture would get uploaded following the aforesaid structure.
The idea is that all the pages will follow a particular hierarchical structure.
The benefit of implementing Structural SEO for ecommerce websites: 
Semantic Details helps Search engine in finding related set of content across the website.
PR flow increase the page rank of the inner pages even thus help in popping up in search result. The power centre structure permits PR to be distributed in ways that benefit both the long tails and the category level targets.
More and more pages will appear in the search results (with different combinations of keyphrases) thus having a chance of more conversions.
SEO for Ecommerce websites/products
Search Engine Optimization is vital for the success of any website. For ecommerce sites, it becomes even more important as websites play a very important role during a product purchase cycle. Here are some key statistics that prove the same:-
49% of customers begin searching for a product online, this of-course is the first step of the product purchase cycle
79% of customers click on organic search results to view details of a product
2 in 3 teens make their purchases online, in fact they often use their mobile phones to make the purchase
79% of shoppers who end up dissatisfied with the buying experience on an ecommerce site, say that they are less likely to purchase from the same site again
Mobile searches have led almost 51% of people to discover new brands online or buy something that they weren't planning to in the first place
These key statistics show that SEO of your ecommerce website and mobile site is a must to ensure you reach the maximum customers and retain existing ones. At MicroPyramid, we have the right set of talent to take care of all your SEO needs.
Ecommerce Monthly SEO Plans and Pricing Details
Starter ecommerce SEO Package
Popular ecommerce SEO Package
Growth ecommerce SEO Package
Keywords
75+
100+
150+
Onpage SEO
Yes for full website
Yes for full website
Yes for full website
Guest Posts/outreach
3
5
7
Content (product/blog)
3000 words
4000 words
5000 words
Standard Backlinks
5
10
15
Google my Business and Map
Yes verified
Yes verified
Yes verified
Technical SEO Suggestion and implementation
Yes
Yes
Yes
Analytics Dashboard
Yes
Yes
Yes
Monthly Reporting
Yes
Yes
Yes
CRO
Yes
Yes
Yes
SEO Package Monthly Pricing
INR 20,000
INR 25,000
INR 30,000
Ecommerce SEO and Sales Growth Case Study: One of the Tea Brands in India: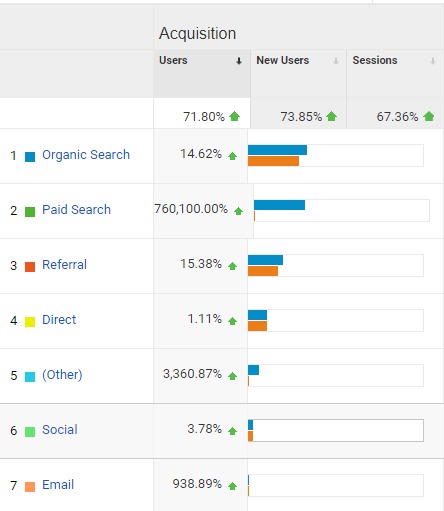 Ecommerce Channel Comparison of Last 6 Months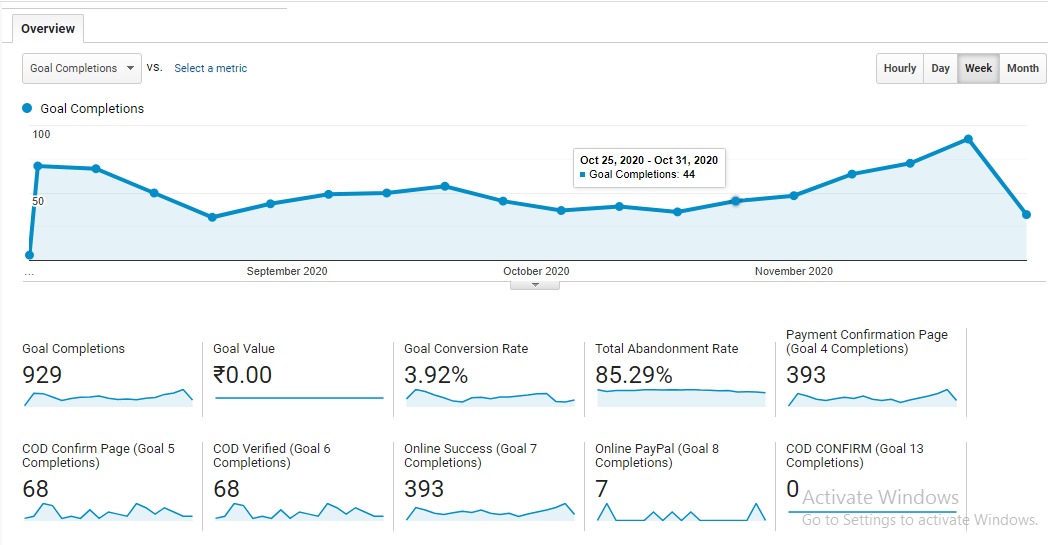 Ecommerce Goal Completions of Last 6 Months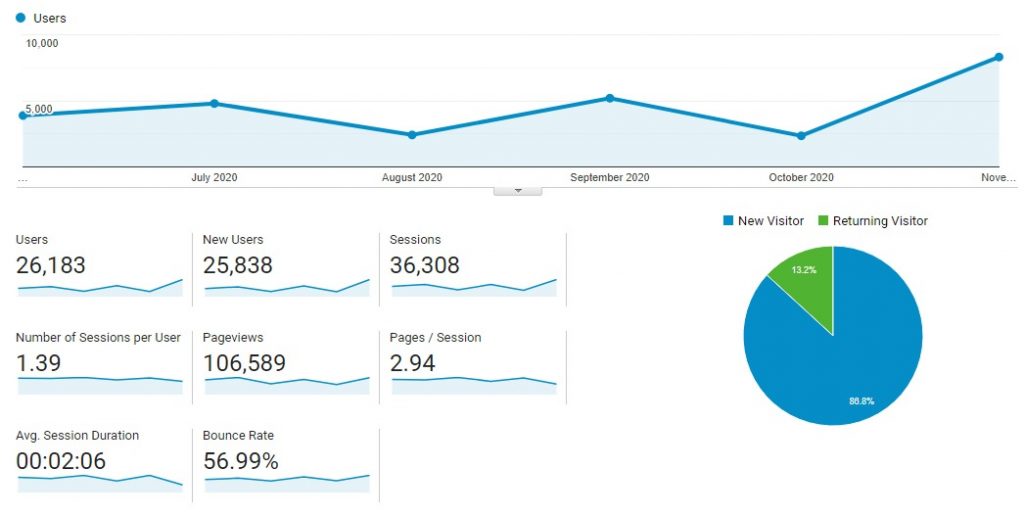 Ecommerce Traffic Growth for Last 6 Months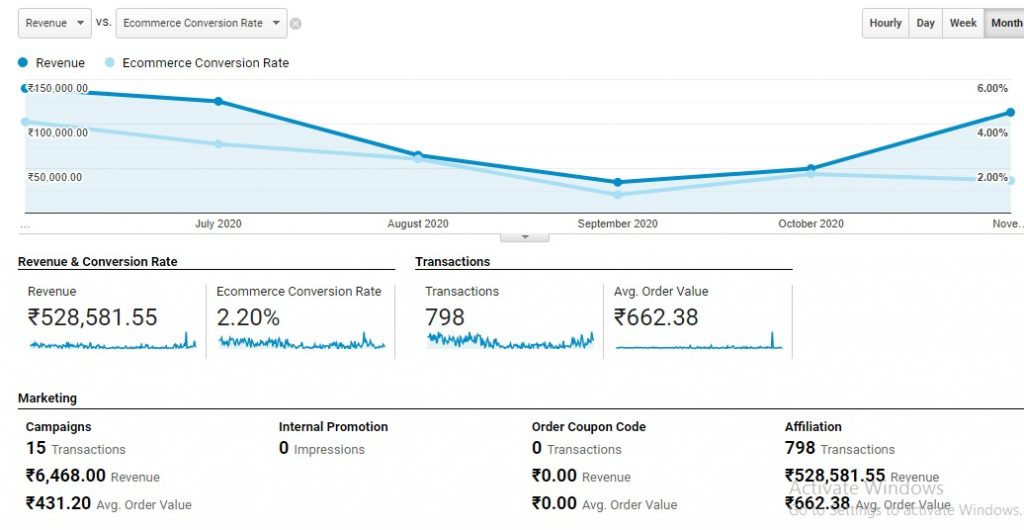 Ecommerce Sales Growth for Last 6 Months
Contact us at 9674975029. 
Ecommerce SEO Services india FAQs:
Is SEO important for eCommerce?

SEO is a critical necessity for e-commerce websites. … SEO will help increase your organic search traffic, and help your ecommerce site rank higher in search engines. With so many users using Google to research purchasing decisions, both at home and on the go, need an optimized website and product pages.

What is SEO in e commerce?

What is ecommerce SEO and why does it matter? Search engine optimization (SEO) is the process of generating more organic (i.e. free, natural) traffic from sites like Google, Bing and Yahoo. When you search for something on Google, for example, you are taken to the search engine results page (SERP):

How do you Ecommerce SEO a strategy?

Make a list of focus keywords
Implement onpage structural SEO for the whole site
Make a list of topics basis the keywords
Make a list of long-tail keywords based on these topics.
Build pages for each topic and content
Set up a blog and Blog every week to develop page authority.
Create a link-building plan especially with influencers
Compress all media before putting it on your website.
Stay current on SEO news & practices.
Do online PR with the high authority news site

Is SEO really important for ecommerce websites?

SEO is important because it generates organic traffic with buying intent. Repeat purchase is possible with SEO. SEO is made up of multiple different elements, and knowing what they are and how they work is key to understanding why SEO is so important. In short, SEO is significant because it makes your website more visible, and that means more traffic and more opportunities to convert prospects into customers.

How long does it take to show the seo results?

Let us tell you this from the start. Ecommerce SEO takes time to produce results. Usually, we showed positive results at 3-6 months and substantial results at 9-12 months. If you want fast results, we can customize your SEO plan and include paid search marketing.

Do these seo packages also include paid advertisements?

The answer is no. These Ecommerce SEO pricing formulas only include organic work. If you want to run a paid promotion, you must contact us. We will customize a monthly SEO package for you.

Will you promote my brand on social media channels as well?

Our typical e-commerce SEO offer includes a limited number of social media promotions. If you want us to aggressively promote your business, you must subscribe to our social marketing packages or you can ask us to customize your SEO plan by including social media marketing.

How will you measure the success of your ecommerce seo campaign?

First, we will conduct a thorough SEO audit of your e-commerce site. Then we will suggest keywords related to money and domain improvements relevant to search engine visibility. We will send you a weekly / monthly work and classification report. You can track progress by analyzing the report.

Is your ecommerce seo strategies are ethical (white hat one)?

Yes. DPW still believes in legitimate work. Our SEO team E-commerce fully respects the guidelines of the Webmaster. All we do is a white hat. Rest assured. We will never put your website on the verge of being penalized by Google.
Explore detailed Ecommerce SEO Package here.