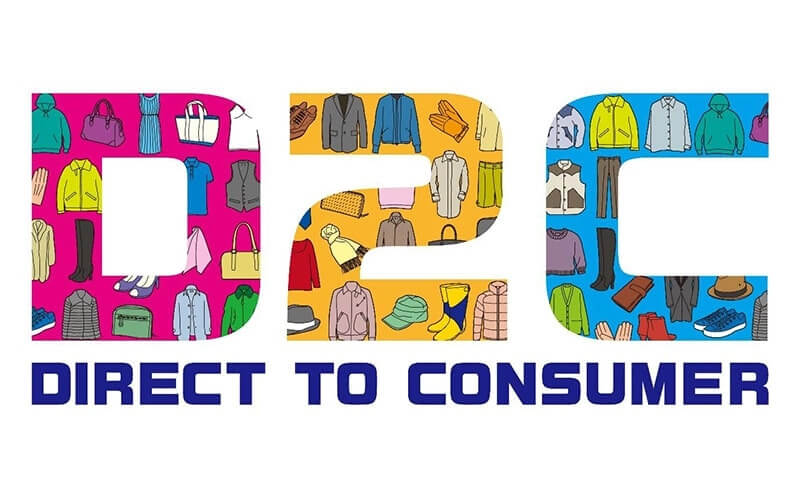 Significance of a D2C Digital Marketing Agency India for Ecommerce and Retail Businesses
The global pandemic has left a far-reaching impact on the landscape of several global businesses since its onset. The overall business structure of Digital Marketing Services has undergone changes like in a vast majority of industries. The e-commerce industry is witnessing complete dominance of the D2C Digital Marketing brands following the huge consumer influx of late.
D2C BRANDING inherits the "D2C" spirit – "Designed to Customer". We can get your Direct-to-Consumer (D2C) startup off the ground with pre-launch branding strategy to building e-commerce storefront to building initial traction through search, social advertising, display, Amazon commerce, influencer marketing and go-to-market strategies.
Why D2C Brands, Startups SMBs love to work with us:
1) Entrepreneurial – The most important ingredient in building a successful business is your entrepreneurial instincts, and we believe, as your communications partner, we need to apply our own, as we craft solutions for you.
2) Agile – It's a game that constantly evolves and we evolve with it. We have teams that can fuse – Strategy + creative design + data analysis + media, at the core to solve complex marketing challenges and realize the brand's most ambitious plans.
3) Transparent – Our engagement models are ROI driven and totally transparent with the brands we work with.
4) Tried & Tested – With hands-on experiences of nurturing brands across sectors, scale and geographies, we bring all our learnings to the table when we chalk out a roadmap for your brand from scratch.
How to Define D2C in a Dynamic World of Ecommerce:
Using a website for manufacturing and distributing products seems a natural practice for businesses that prefer the D2C business model. Going against the norm, an outsider is associated with selling or circulating items while following the digital retail model.
Your target audience can relate to your brand when you have a D2C Digital agency at the back.  Businesses that follow the Direct to Consumer Model find it easier to edge past the middleman.
A retailer that delivers custom packages can move from a producer to a merchant or to a retailer that makes a proposal to the buyer. A D2C methodology allows a brand to exercise authority over the exhibiting platform, demand analysis, and lead data.
How Is Growth during the Times of Pandemic?
The pandemic has caused a widespread financial crisis for two years. However, the industries that have grown amid such crises include digital marketing and e-commerce. The circumstance we face is probably going to improve as more organizations come up. Most of the organizations are assuming a critical move in planning extra means of collecting capital.
Online business websites witnessed a large influx of clients as multiple brands stormed the internet. They saw a back-to-back surge in income by about 67% each month. Most brands experience less risk owing to the D2C arrangements while buying or selecting. Both the processes undergo seismic alteration. D2C arrangements are known to match a host of business areas.
D2C Has Its Advantages
The business model that any Direct to Consumer Agency adheres to will establish a powerful bonding between the business and its audience in the long run. The experience of their clients improves as the different circulation stages guarantee extra returns, quality client assistance, and criticism on service quality.
An e-commerce planner exercises wholesome control over the operational and promotional condition of the market by way of his D2C plan. The promotional methodology that the brands follow is driven by clients and stands tall on the objectives and ethos of the business.
How to Compare Retail and Ecommerce with D2C?
All of the Direct to Consumer Digital Marketing strategies tend to boost a 40% surge in sales volume for any company that operates within the Consumer Packaged Goods sector. Similar other e-commerce sites provide for Goods worth a much lower volume.
The D2C Model and the e-commerce projects help in driving the whole retail sales volume. The experts stand witness to such a quick acceleration.
Is It Important for the D2C Services to Opt for Digital Marketing?
A recurrent deal possibly happens when the vendor accomplishes the positive results of sending emails and two-way online media correspondence. Digital platforms drive a large portion of such deals, or the volume of services extended by an organization. A d2c marketing agency could be of much help in setting the latest marketing standards for the brands in their attempt to launch new-age services and products.
Digital Marketing is one of the favorite marketing methodologies for the Direct to Consumer Marketing Agency owners at large. Besides exploring the full scope of digital media, it promotes consumerism. Paid search and SEO are two incredible choices that go hand in hand with inbound promoting.
Content promotion is also quite fundamental for encouraging a new brand story when you observe prohibitive touchpoints to align the business to its key audiences. Content also ensures client devotion and demands upkeeping. Execution media is the final segment that supports innovation and encourages procurement.
Key elements for successful D2C branding and marketing:
Ecommerce growth across Amazon Flipkart
Creative and communication across media
Performance-based advertising – layer-wise campaigns – smart shopping, engagement, display, video, outreach
Data from Ecommerce and target using social channels
Acos, ROAS, CAC and other KPIs
Video commerce
Conversational marketing
As a digital and eCommerce marketing agency in India, we have developed 2 packages for the D2C brands:
MONTHLY ECOMMERCE DIGITAL PROMOTION WORK: BASE PACKAGE
Digital – SEO, Social media, PR, Outreach Mix –  [BASE PACKAGE]
a. SEO (entire website and pages, keywords, on-page, interlinking etc)
b. Content (3000 – 3500 words approx)  (Blog content + webpages)
c. Promotion: Business listing, 2 guest blog post/outreach (as per business category), Google map optimisation,
d. Social media (Monthly calendar creation, post, ad campaign, management, reporting, 8 creatives, copies, contest, etc) – ad  budget is extra and in actual
e. Website improvement suggestion, CRO suggestions, technical seo suggestion
f. Strategies paid ad campaigns on social and google media – for brand awareness and consideration
g. Reporting, tracking, measurement etc.
h. Amazon and Flipkart Management – 2 platforms only
Commercials: INR 35,000 + tax each month, Min 6 months commitment. 
ECOMMERCE DIGITAL MARKETING PACKAGE —- SEO, CONTENT, SOCIAL MEDIA, CREATIVE, COPIES, PR, OUTREACH, AD CAMPAIGNS MIX – ADVANCE SERVICE
Complete SEO of the business site
Keywords research, Focus set of keywords, page creation, content plan, blog ideas
Onpage – Title, description, H tags, keywords, robots, speed, UX suggestions
5000-word content (web content + blog posts) [ will work on as many keywords as possible in first 6 months]
8 -10 creative with ad copies for social media + adaptation for social channels and website banners as per requirement
1 cgi video (product images you have to provide us)
Ad campaign design, monitoring and management reporting (ad budget is extra and charged in actual)
Online PR management cat b and cat c (In 6 months – 5 – 7 PR links).
5 – 6 influencer outreach (bloggers and instagrammers) each month (fashion, lifestyle as per industry categories etc)
5 – 10 standard links each month [QnA, business listings etc]
Blog post with interlinking + adding 5 – 7 reviews to Google map + business verification
1 set ad campaign for performance marketing
CRO suggestions and implementation with in house developers
Strategies paid ad campaigns on social and google media – for brand awareness and consideration
Reporting, tracking, measurement etc.
Commercials: INR 50,000 + tax each month; Min 6 months commitment.; Payment mode – Advance.
Call us at 9674975029 to understand the deliverable in detail.