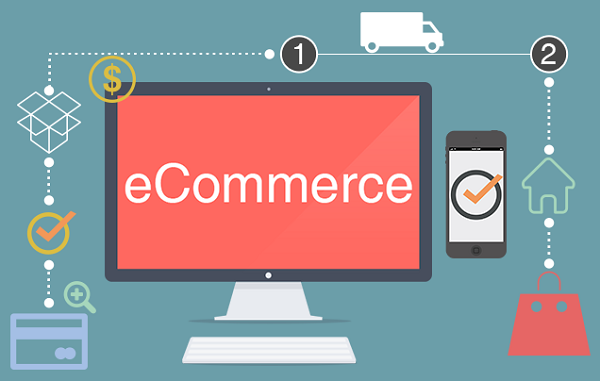 As we all know that the e-commerce industry is very competitive as there are numerous online stores arriving in the marketplace each and every day. However, a Creative Agency for eCommerce can help to stand out from this competition and gain the trust of the customers for the products. How this is done? Creative agencies basically do this by helping e-commerce businesses to develop a unique brand image and by reducing costs while driving its growth on the online platform. A good creative company can tune up the branding and marketing activities of a business in the market. Thus leading to stability and better performance of the website. In addition to that, there are many tasks that creative agencies perform that are especially useful to e-commerce businesses on the internet platform.
List of Some Services an Ecommerce company looks from the Creative Agency:
1. General Creative: Static, gif, Video, Motion Graphics:
To bring out the most of the creativity side, use of General Creativity plays a vital role. A book with no pictures will attract fewer people whereas a book with too many pictures to understand the story will be more popular. Similarly, it is important to bring out the best of the products through General Creativity.
2. Campaigns:
Let's accept the fact that over the years the Digital eCommerce has skyrocketed. Among which campaigns are of the key factors to involve more people to know about this. 
Amazon is one of the biggest platforms to boost any kind of businesses either small or big. Besides Amazon, Flipkart is another eCommerce website to help you out with this. Look forward to us for extensive promotion. 
The User Experience (UX) is how a person feels when interfacing with a system for products digitally. And this includes a website, desktop software, web application. Basically it represents any form of human and device interaction.
5. Emailer Design:
Having a nice and sophisticated mail that totally works with your website is a bonus to look forward.
Website Development and its Design:
Creative agencies have the best in graphic designers, UX/UI designers, copywriters, and branding experts in their in house departments. And these outstanding professionals can not only just build a stable platform that can process thousands of orders on a daily basis but also can create a user-friendly and attractive e-commerce platform that is easy to use and trustworthy.
Advertising of the Products:
Other things about Creative agencies is that they have experts that can create ad copies that convey information with a great impact on the customers. Apart from that, they also know the best ways to use and have connections with people in the media industry.
Content Marketing as "Content is King"
These Creative Agencies can yield creative eCommerce content development to create information-rich articles and contents that will supply relevant information to the e-commerce businesses audience for the better development of the website. This in return helps attract, engage and even convert visitors to buyers and continue to do that.
Social Media Marketing:
You should know that Potential customers for any e-commerce businesses are very active participants on social media. Therefore using social media is essential to stand out, gain trust and legitimacy. Apart from that, this also ensures that the audience are talking about business. This means that regular content needs to be made and posted on the social media page. In addition to that, it is also important to listen to the audience and engage with them about their demands. However, this will require time and expertise, which can only be found in creative agencies.
Time and Resource Saving
We all know about the fact that it takes considerable time and money to plan, measure results, execute, as well as to develop the skills to find the tools to carry out important creative and marketing functions for any website. Thus for many e-commerce businesses, working with a creative agency saves time and money. Because it hands over the job to skilled professionals with experience and then the work is done within a very short time.
Perhaps, there are a lot of things that are being offered to the business. Creative agencies provide event management services, SEO, and even support product design including the development for the better performances of the business. Besides, Creative Agencies also help in refining and producing the best version of your values, messages, and products to appeal to your user base and gain trust. No doubt about the fact that Creative agencies reduce your stress, time and financial resources to give the best possible outcomes from every branding and marketing activity for your business.