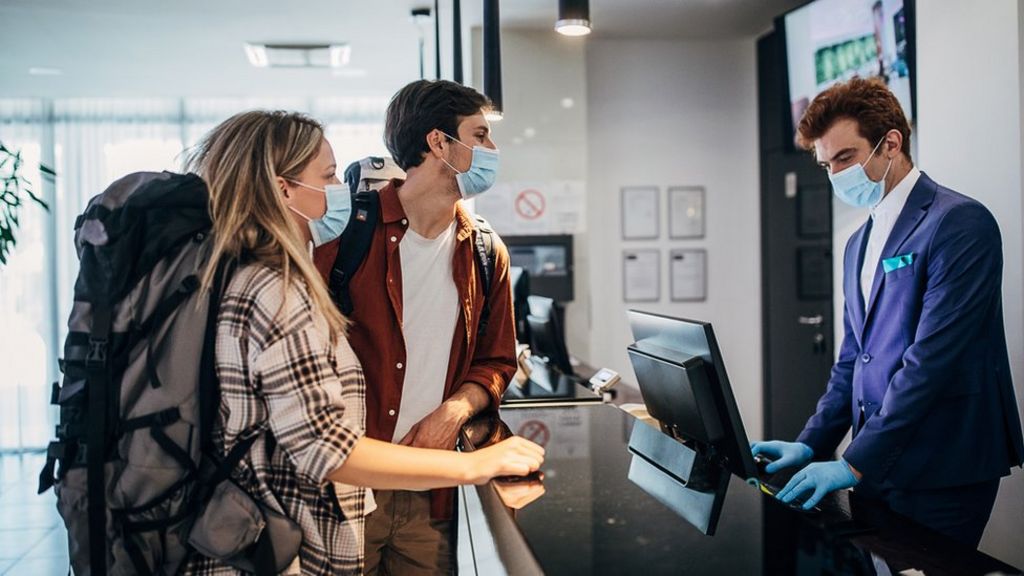 Why Hospitality Invest on SEO?  
Do you run an online travel business? Then allow the figures to do the talking! As a travel operator, you could do a lot more to earn a huge sum by making the travelers to book holidays and choose destinations through your organization's website. Do you find it like an impossible dream? In the world of today, it's not a dream anymore.  You can instantly excel and achieve your milestones with the help of travel SEO.
Studies reveal that back in 2010, the revenue generated by online travel booking reached to $340 billion. The dynamism of internet and search engines have rushed ahead with surveys indicating that approx 80% of the travel trips are booked online.
What is SEO?
Search Engine Optimization (SEO) is basically a set of techniques that make it easier for search engines to interpret your website. It ensures the better ranking of your page in the search engine results and drives more traffic and conversions to your business. SEO, in other words, is marketing in a smart way!
Local SEO is crucial because most of the time people don't type in a correct URL when they carry online searches. They type in questions, remarks, whole phrases, or series of relevant words. Based on how strictly they match the search query, Search engines bring up a list of websites. This procedure is "organic search," and it's your license to a powerful online presence. If common terms or keywords are in the text then great chances of better ranking remain on the SERPs (search engine result pages).
What are Keywords and why do you require them for your travel business?
Keywords are the questions and phrases used by the audience to search for something online. In order to entice more customers, the pages of your site must be optimized. Appropriate keywords are required for the better site ranking in the search results.
Well, above all it is important to find a niche and with the travel industry, it is mostly easy. Travel industries basically have their own market in particular. For instance "trekking tours in the Himalayas", " Annapurna trek", " Everest base camp treks "adventure cycling tours in the Himalayas", or "charity cycling tours" etc.
Using similar travel-related examples, travel operators get 39.3 million results. On contrary, "charity cycling tours" produce only 5 million results. So, marketing with a niche reduces competition by almost 200 times.
So, it is possible to generate traffic to your site and improve your business with a careful choice of keywords and niches and build a website with effective and relevant content.
Examples of effective keywords –
If we carefully study travel keywords, we notice hidden meanings behind it. Each keyword has a specific purpose or target. Google is striving to find out what the audience indicates behind each keyword, what they want to know!
When you start a search for a travel agency, you begin your search in broad terms. As you narrow down the search, you get more specific and closer to the final purchasing time.
Here are quick and best examples! Let's say you want to go on vacation next winter. Here is a series of researches you might find yourself using over the next few months as you plan and ultimately book your holiday:
Best tours and travels in Siliguri
Travel agency in Siliguri
Travel agency in Bhutan
Bhutan travel agency
Travel agency in Jaigaon
Car rental in Siliguri
Bhutan car rental rates
Car rental in Bhutan
Darjeeling sightseeing taxi fare
Places in Darjeeling for honeymoon
Bhutan tour package from Siliguri
Adventure activities in Bhutan
Best time to visit Dooars
Importance and functions of monthly SEO plan for your Travel Industries-
1. Visibility
2. Branding
3. Builds credibility
4. Generates more traffic
5. Brand exposure & global reach
6. Cost effective way of marketing
7. Better Return on Investment (ROI)
8. Engage Customers
9. Be recognized as an authority in your niche
10. Promote your local business
11. Demographic-based targeting
12. Staying ahead of the competition
Conclusion:
Thanks to the extensive use of smartphones and the dynamism of the internet that induced a new era of online bookings. Since 2008, travel industries have seen a rise in online bookings by 47% which is a clear indication that consumers are relying upon the online methods that satisfy their preferences with just limited clicks. So, if you're exploring the digital world for improving your travel business and gaining better ROI, the only best supplement is effective SEO tactics. SEO will make your travel site appear on the first page of Search Engine Result Pages, ultimately granting you the best way to yield maximum leads and better conversions.
CHECK OUR SEO Packages for Small, Local, and Ecommerce Business:
Call us at +91967497509 to know more.