DIGITAL MARKETING FOR DOCTORS: YOUR DETAILED GUIDE TO FAST & CONSTANT GROWTH
RESULTS FOR DIAGNOSTIC CENTRE WE WORKED FOR ALMOST 1 YEAR: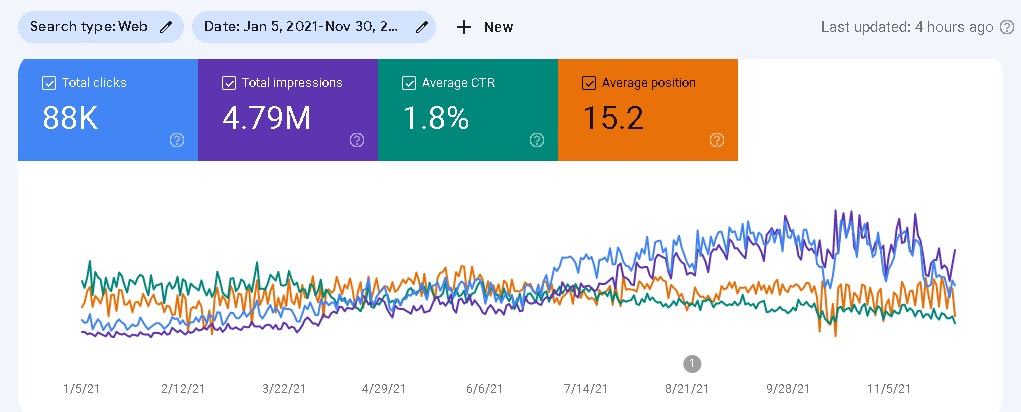 Undoubtedly doctors are the most potent professionals among human and are known by their second name that is god! But are they one of the most potent salesmen for the service they offer to the welfare of patients? Well it is hard to answer the question but most of the doctors will answer this question in no and there is now wonder in this. Well if you are a doctor struggling to deal with the latest digital marketing strategies then we are here to help you out. Most of doctors lose a big chunk of their patients by just only relying on doctors listing reviews based apps.
Digital marketing is a basic tool used by every platform, sector, and aspect which helps in the spreading of knowledge about a particular product, sector, or institute. Digital Marketing For Doctors might seem very awkward and intrinsic to you, but many professional doctors are seeking digital marketing services to get more and more patients.
There was a time when developing and implementing marketing campaigns meant running ads on radio and placing print ads in newspapers. However, as the world moves toward a digital marketplace, practices are expanding their reach through digital marketing tactics.
We Offer The Complete Digital Marketing For Doctors:
We will not only promote you and your service on one or single platform rather we will create a buzz about your knowledge and specialization on all the single platforms available online. Our medical marketing services for doctors include:
Website Designing & Development For Doctors
SMO (Social Media Optimization) for Doctors
PPC Marketing for Doctors
Local Area Google Map & Other Local marketing for Doctors
PR management for Doctors
Creative and Communication design for Doctors
Base Digital Marketing package for Doctors:
Base website INR 25000 + tax (domain and hosting extra cost) – One-time cost
Digital Marketing Monthly Deliverable – Recurring monthly cost – INR 24,000 + GST

Complete SEO of the business site + Keywords research
Focus set of keywords, page creation, content plan, blog ideas
Onpage – Title, description, H tags, keywords, robots, speed, UX suggestions
3000 – 3500 -word content (web content + blog posts)
8 creative with ad copies for social media + adaptation for social channels and website banners as per requirement
Ad campaign design, monitoring and management reporting (ad budget is extra and charged in actual)
3 – 4 influencer outreach (bloggers and instagrammers) each month (fashion, lifestyle as per industry categories etc)
5 – 10 standard links each month [QnA, business listings etc]
Adding 5 – 7 reviews to Google map + business verification
Reporting, tracking, measurement etc.
Frequently asked questions on Doctors digital marketing:
Which Digital marketing strategies work best for doctors and physicians?
SEO and Content are great strategies for doctors. This is a long-term strategy that helps you get discovered even when you stop paid campaigns. With thick content, you get to show your knowledge and expertise in your field. It helps you rise organically. Social media is a great tool where people spend a considerable part of their time. Creative campaigns on social media platforms can increase awareness and reach about your dispensary, skills and expertise. It is also a great place for word-of-mouth marketing where people can share experiences about you.  Periodic e-mail communications containing content on the latest development in your field, content informing about the new skills you have gained and content about other crucial aspects of your business can create interest and build trust.
Why doctors need automate their digital marketing tools?
It is on the internet where people search about their symptoms and diseases even before communicating with their family and friends. The Internet gives people privacy and freedom to research their bodies and health. It is no wonder that people search for doctors on the internet. Only those doctors get a constant flow of patients who come in their search results. Even if your services rank the best on SERP, you should have a service that makes your audience feel heard. WhatsApp API, Chat-bots and automation can give your audience a chance to connect with you in-person 24/7. Many doctors are known to attend to their clients round-the-clock. There is a common expectation among patients that their doctors should be present for them throughout the day. You can automate your client servicing for a good reason.
How to combine traditional and digital marketing for better results for doctors?
A well-marketed service receives more customers which mean more mouths to praise and attract more customers through word of mouth. Marketing your brand keeps you relevant in your field bring new opportunities for you, and create a lasting impression on your customers and collaborators. Perception matters a lot in business, more so in the field of medical care. A great marketing strategy keeps you in control of people's perceptions of you. In the field of medical care, self-perception takes a backseat as people's perception of you matters a lot. Building trust is a big part of attracting customers in the field of medical care. Trust is a key element when doctors and physicians are building their brands. Display campaigns and outdoor campaigns can give your marketing efforts a physical presence. Traditional marketing alone is not the best way to market in the 21st century. People engaged on mobile screens have very little time to look around and wonder about the banners by the side of roads. Digital marketing along with a mix of the traditional campaign can be a great solution for your marketing efforts. Starting with digital campaigns is also a great idea as the ROI of a well-targeted digital campaign is much higher. You can reach more people at the fraction of the cost through digital campaigns. At Digital PR World we combine both traditional and digital campaigns for better results.
Call us at 9674975029 for digital marketing requirements for the Doctors and Doctors Clinic.