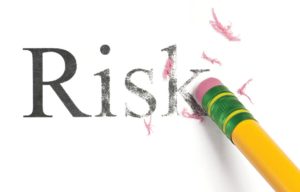 We are not GOD: We are not God and thus we fail to predict the future. But we take possible measures to restrict or minimize the loss which may take place in case of some disaster in the businesses. Businesses are full of risks: some are structural and some are process related within the business premises or within the people involved. And for all those un-predicted things happen to our businesses, our reputation comes under the scanner and now in digital era, words spread like wildfire. Growth slows down, trust sits down on knees, and it takes huge time to address all the issues. We incur great loss.
Here public relation activities comes handy in recovering thing within a short span of time.
We help you in making a list of down of the risk involved – be it structural or be it business related
Who are the affected stakeholders, who are the first to react under a specific risk ?
What good thoughts could be spread before hand anticipating a specific kind of risk ?
What digital assets could be created to spread good words targeting the stakeholders before hand ?
What are the channels where the TG is looking for such business info ?
What about the budget ?
What are the KPIs of this strategic public relation ?
We have devices certain working model to minimize the loss caused by different sorts or risks. Feel free to contact us so we can contribute to your business with digital pr.