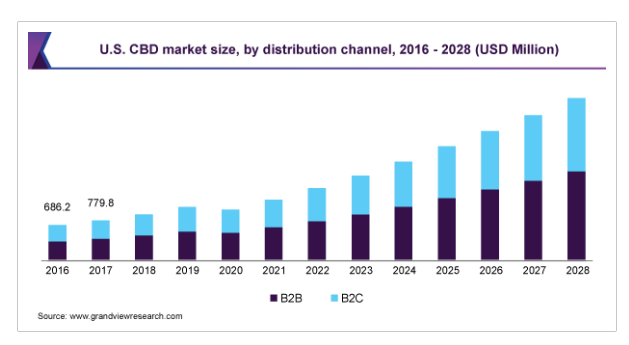 Compilation of CBD Hemp product-related news and media resources to aware the audience how to promote the CBD products in India, the legalities, and in which cases these products are to be sold. There are few brands who have ventured into this category under some strict sales rules so as to give benefits to the users under the govt rules and guidelines.
Hope you would like the compilation.
What you should know about CBD oil? Benefits, side effects, and legality:
Cannabidiol (CBD) oil is an extract derived from Cannabis sativa (marijuana plant). CBD oil contains only CBD as the active ingredient after excluding tetrahydrocannabinol [THC] or terpenes. It does not have the same psychoactivity but becomes an effective sedative and hallucinogenic substance, an eminent cure for relieving pain and other symptoms without the mind-altering effects of marijuana or certain pharmaceutical drugs. The oil is made from the CBD extract of the cannabis plant and further diluting it with a carrier oil like coconut or hemp seed oil. Due to its therapeutic benefit, CBD is gaining momentum in the health sciences in order to ease chronic pain and anxiety.
Ref: https://timesofindia.indiatimes.com/life-style/health-fitness/home-remedies/what-you-should-know-about-cbd-oil-benefits-side-effects-and-legality/articleshow/83607229.cms
Cannabis startup Hemp Horizons offers Ayurveda-based medicinal products:
Founded by Rohit Shah, Kartikey Dadoo, and Kanishk Yadav, cannabis startup Hemp Horizons aims to marry ancient knowledge with new and improved techniques to create Ayurvedic medicinal applications.
Ref: https://yourstory.com/2020/05/cannabis-startup-hemp-horizons-ayurveda-medicines/amp
The Basics Of CBD Marketing Vs. CBD Branding:
Building a CBD business in 2020 and beyond is a challenge that more and more entrepreneurs are answering. CBD marketing is tricky because of the laws and restrictions put in place by both the government and marketing platforms such as Facebook and Google.
CBD branding is equally as delicate — it's important to differentiate your company from others, but you must do so without creating brand assets that could violate guidelines, laws or regulations.
Ref: https://www.forbes.com/sites/forbesagencycouncil/2020/09/28/the-basics-of-cbd-marketing-vs-cbd-branding/?sh=6eabd6347775
Cannabidiol Market Size, Share & Trends Analysis
Report By Source Type (Hemp, Marijuana), By Distribution Channel (B2B, B2C), By End-use (Medical, Personal Use), By Region, And Segment Forecasts, 2021 – 2028
The global cannabidiol market size was valued at USD 2.8 billion in 2020 and is expected to expand at a compound annual growth rate (CAGR) of 21.2% from 2021 to 2028. Due to its healing properties, the demand for cannabidiol (CBD) for health and wellness purposes is high, which is the major factor driving the market growth. In addition, the rising acceptance and use of products due to government approvals is a major factor expected to boost production for CBD-infused products.
Ref: https://www.grandviewresearch.com/industry-analysis/cannabidiol-cbd-market
If CBD oil is illegal, how is it being sold online?
Ever since reports emerged that actress Rhea Chakraborty administered drugs, especially cannabidiol (CBD) oil, to her late boyfriend and actor Sushant Singh Rajput without his knowledge and consent, people have been wondering if CBD oil is legal in India and if not, then how is it being sold online. Below are the answers to these queries:
India, under Single Convention on Narcotic Drugs (SCND), an international treaty, to which it is a signatory, and under the Narcotic Drugs and Psychotropic Substance (NDPS) Act, has banned recreational use of cannabis and its products. It must be noted that both the instruments define 'cannabis' as the flowering or fruiting tops of the cannabis plant also known as cannabis sativa or marijuana; leaves and seeds of the plant have been excluded from their purview, keeping in mind the plant's medicinal uses and India's social and religious customs (consumption of bhaang).
Ref: https://www.timesnownews.com/india/article/if-cbd-oil-is-illegal-how-is-it-being-sold-online/659703