How to do digital marketing for diagnostics centres?
Healthcare is a competitive industry and that is because of growing choices for people. Every now and then there is a diagnostic centre mushrooming in some part of town. How do you separate your business from everyone else? Of course by providing greater variety of services and investing on better technology. What if you don't have the fund to bring cutting edge equipment?
It is not always necessary to have cutting edge tech in your diagnostic centre. Better customer interaction along with overall customer service and superior marketing communications stressing the virtues of your diagnostic services can pull and retain customers. Research says that patients highly value empathetic behaviour of the healthcare workers. Communication plays an important role here. How to project an empathetic brand voice through judicious selection of marketing channels? Here we will tell how you can do it –
Digital marketing channels implemented for Path Labs promotion:
Location reviews, Google map optimisation
Large no of page creation following keyword groups
Display ad campaigns for Advertising in target locations
Results for diagnostic centre we worked for almost 1 year: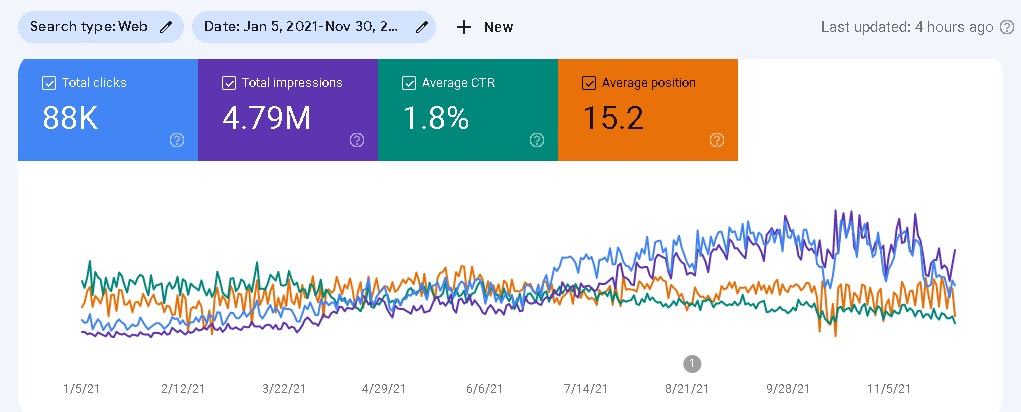 Your website should respond well to smartphones
Very few people take the pain of opening a laptop when it comes to make a web search. Most people operate on their smartphones in 2022. A website that gives pain to their visitors by not being responsive to smartphone loses them. It is absolutely necessary to have a smartphone-friendly website for path labs digital promotion.
Additionally, if your website conveys right information with the necessary details to reach to you then you can increase the chance of a conversion. A website possessing great design elements and content hooks your website visitors. Empathetic and informative content creates a positive image on the minds of patients and their family members who visit your web site.
Content Marketing for pathology
Presentation of important information can give your potential clients a great first impression of your expertise over your profession. Important information on variety of diseases, their diagnosis and detection is highly recommended for path labs digital promotion.
Digital marketing for eye hospital with SEO
Using right keywords and strategies to help your content rank higher crucial as increase in online content has made the internet a dense forest where SEO works like a compass. Targeting carefully selected keywords (local/regional), carefully categorizing and arranging web pages, including images, and alt text can increase your web visibility. There are many other effective strategies that include on-page items in your website optimization. You can read more about our SEO strategy here.
Google my business is another great service for diagnostic centres that help them manage their online presence across Google, including Search and Maps. It helps your patients and their family members find your healthcare facility and verify its presence. Google My Business is a free and easy-to-use too. It increases the credibility of your services and builds confidence in the minds of your potential clients.
Outreach marketing and PR
Imagine that celebrities are vlogging about your services and advocating about your expertise in your field and how your healthcare workers have treated them with care and respect. This kind of marketing where you can market your services by engaging celebs and influencers as casual vlogs is called outreach marketing. Vlogs aren't the only means, as there are influencers who use social media posts, blogs and many other channels to reach their audience.
Reputation management is a crucial aspect of modern-day business communication. Unhappy patients have been seen complaining on various internet forums. Hospitals and Pathlabs need to handle them well or they will lose potential customers. Outreach along with PR helps to keep the reputation intact. Together they make great tools for marketing and PR.
Last Tip – Bring in professionals
Our last tip? Don't hesitate to take the assistance of experts in the field of digital marketing. Take assistance from agencies that can do digital marketing for pathology labs. They can assist you with SEO, PR, Google My Business, Content, Website, outreach, and paid ads for lead generation. While elements like PR and outreach can help to manage your reputation in the market space, services like Google My Business, paid ads along with the above-mentioned tools can help you bring customers to your door.
BASE DIGITAL MARKETING advertising PACKAGE FOR diagnostic centres:
Base website INR 30,000 + tax (USD 350/1200 UAE)
(domain and hosting extra cost) – One-time cost
Digital Marketing Monthly Deliverable – Recurring monthly cost – INR 40,000 + GST (USD 550/1900 UAE)

Complete SEO of the hospital website + Keywords research
Focus set of keywords, page creation, content plan, blog ideas
Onpage – Title, description, H tags, keywords, robots, speed, UX suggestions
3000 – 3500 -word content (web content + blog posts)
8 creative with ad copies for social media + adaptation for social channels and website banners as per requirement
Ad campaign design, monitoring and management reporting (ad budget is extra and charged in actual)
1 digital PR release each month
3 – 4 influencer outreach (bloggers and Instagrammers) each month (fashion, lifestyle as per industry categories etc)
5 – 10 standard links each month [QnA, business listings etc]
Adding 5 – 7 reviews to Google map + business verification
Reporting, tracking, measurement etc.
Talk to DPW team at 9674975029.