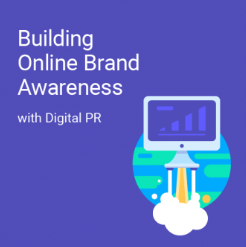 PR campaigns leave a far-reaching effect on the identity and equity of a
brand. It's actually very important to learn how PR can be utilized positively
and in the best interest of an organization.
Online PR helps in creating brand awareness among the masses and this isn't a myth. Smaller organizations find
it a great means to convey their message, vision, and name more effectively. It can make or break their
image through the initial phases of growth. However, the larger organizations have their brand identity
to fall back on during trying times. This brand value keeps their presence felt by the buyers and
followers irrespective of the ill-conceived stunts that they play out in the public.
Instead of promoting the products or services of an organization, brand equity is actually about
highlighting the audience's perception of the brand name. Amazon, Microsoft, Google, and Apple are
amongst entities that succeeded in developing their brand names based on their brand equity and web
presence. Even when you aren't aware of their entire product line it's much easier for you to identify
their touch-points.
Few interesting aspects of PR and how they dominate brand promotion:
1. A rewarding investment for the owners
Compared to a host of conventional marketing options, a small PR campaign and budget is adequate in
generating bigger returns against your investment. But you'll need to manage all leads efficiently. Also,
remember that you're likely to achieve leads worth three times for every dollar that you spend towards
content marketing.
2. An opportunity for brands to share their expertise
Your brand gains prominence in the form of a market leader as you promote more of engaging content.
Expert views and sets of user-opinions are among the more effective PR tools that help in captivating
the minds of prospective users. All of these help you to develop a strong presence among the masses by
drawing their attention each of your offerings. Apart from building your trust for a reasonable price,
brand recognition helps in creating and expanding your target market. Editorials, surveys, and articles
can help you to achieve an increased visibility.
3. A potential force to drive the target market
PR outreaches your target audience by making the most of events and publications. It helps in
optimizing the use of your trusted social media channels and websites. It develops a powerful network
by teaming up with influential bloggers and sponsors. Listen to the needs voiced by all members of
various social groups and develop your brand image accordingly. Brand advocacy is truly developed by
audience awareness. And all media personalities and industry leaders can help you achieve it in no time.
4. A win-win learning experience
You may gain much brand exposure by attending events and award ceremonies that are properly
aligned with your industry. In case you succeed in catching up with the market trend, you'll command
much respect among competitors. It will certainly help you in keeping these competitors at bay.
5. A mode to create goodwill through association
Industry surveys project that about 70% of the participants prefer to acquire information through
written materials. They don't consider advertisements for acquiring information. You may consider
checking out a few PR giants that depict a few positive means of influencing your target audience. Their
attempts are mostly based on feel-good factors and charitable efforts. A socially responsible brand is
likely to draw about 85% of prospective buyers as compared to their new competitors.
Buyers tend to pursue wholesome goodness of a product or service besides discussing its benefits and
supporting it. However, all of your efforts need to be handled by a team of innovative experts and
research analysts. Any publicity stunt creates much drama, which can be shared across multiple social
platforms very easily. PR is truly vital for managing things even when you're trudging through a
downturn.