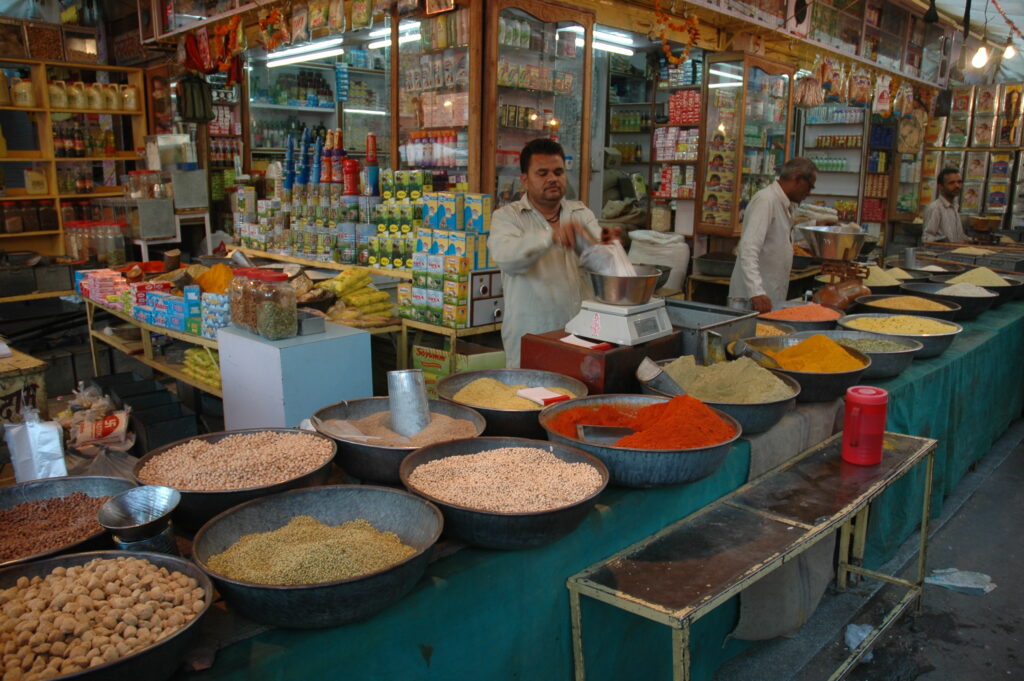 According to the PwC Global Consumer Insights Survey, 49 percent of urban consumers prioritize safety. According to the same survey, 86 percent of consumers plan to continue shopping online after the pandemic restrictions are lifted.
With the growth of the e-commerce industry, most brick and mortar businesses are setting up an online store where customers can browse and order products. Customers can have the products shipped to their home or to a specific pickup location near their workplace or home. Alternatively, retailers can provide an in-store Wi-Fi to allow customers to view offers while they shop at physical stores. The retailer can then use the customer data to make recommendations and provide discounts on specific products, depending on the customer's purchase history.
Retailers who sell high-end products such as designer clothing, perfumes, jewelry, and electronic products also prefer the click and mortar business model as an omnichannel way of reaching their customers. People who buy these products sometimes want to physically feel the products before they purchase them. For example, a customer who wants a designer suit wants to know the type of fabric and size before making a buying decision. If customers do not want to wait for shipping, they can buy the item at the physical shop or order it online and get the product delivered to a physical drop location near their home or place of work.
What are Click and Mortar?
Click and mortar is an omnichannel business model in which retailers can combine and integrate their online and offline sales channels to improve the customer experience and customers' trust. Retailers may have a website where customers can shop, but they will also have the option of purchasing products from a physical store.
Customers can enjoy the convenience of shopping online or in-person, making click and mortar more convenient and flexible for customers, as well as more competitive than retail businesses that only sell through one channel.
How can Click and Mortar Businesses boost business sales?
Omnichannel selling is one of the main benefits of Click and Mortar. If you sell your products across multiple channels (both online and offline), you will have a wider audience, and shoppers will have more opportunities to discover and purchase your products.
The following are ways your business can enhance sales through the click-and-mortar model.
Expand your customer base
There is no limit to how they can shop
Providing seamless customer service
Access to a broader market
Gain Customer Trust
If your retail business wants to expand online and in-store, putting all your bets on click-and-mortar business is an ideal choice. Before you reach any conclusion, it is always better to consider the costs and time your target audience spends online and in-store.
With Click and Mortar stores, you do not have to be loaded up between managing your multiple stores to check stocks. Instead, you can manage everything at your fingertips, rather than running to every store to check for stocks.
With this business model, you can boost the customer experience, which will lead to increased sales. If you need any assistance with the e-commerce website, you can count on us, and we will assist in the best way possible.
Note of Caution: Before deciding whether click-and-mortar are right for your retail business, consider the costs involved as well as whether your target audience would shop both online and in-store. It's also critical to ensure that the customer experience doesn't suffer as a result of being spread too thin between multiple storefronts.
Deliverable and Packages for click-and-mortar store –
Having one ecommerce website is great
Work on Google map/ store listing
Start Amazon Flipkart operations (marketplaces)
Emailers targeting offline customers for online offers
Influencers/video commerce/streaming commerce from the store
Social media communication
Store specific radius promotion – digital + outdoor + Vehicle branding
Paid campaigns over digital space for sales and branding
Contact us at 9674975029.