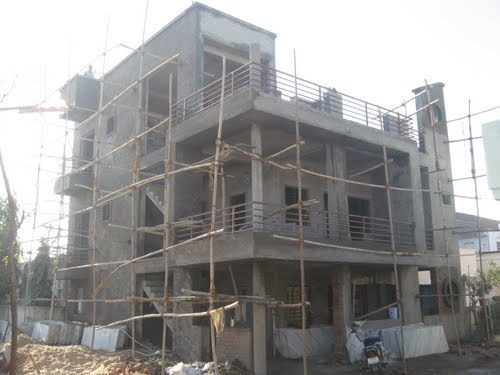 A high-performing SEO marketing strategy is crucial for a construction company.
There can be dozens of construction companies in any one area. Your company needs to find a way to distinguish itself from all of the competitors in the area. SEO (search engine marketing) is the way you can make sure your company has an advantage.
If you don't stand out from all the other companies in your area, you can get lost in all the options on the internet. This means that you get overlooked for contracts you were more than qualified for.
Why do construction companies need SEO?
Because if you rank well in Google, you will get more customers. And like all businesses, companies in the construction sector can benefit from an increase in traffic to their website. By ranking at the top of the search engines, like Google or Bing, SEO helps more potential leads find your company online.
Even if you have a stream of referrals, or your customers find out about you via word-of-mouth, SEO helps to add to that. Ensuring you have a steady stream of business each month.
For smaller construction companies and local specialist contractors, often a lack of knowledge in marketing, local search marketing, and particularly local SEO is often the cause of resistance. It can be seen as an expensive overhead and a large and scary investment for companies not used to spending on marketing.
However, local SEO as a tactic can bring a huge return on investment for construction companies and contractors. Using SEO techniques, the construction companies can fetch traffic and queries from the retail homeowners who are likely to build homes (standalone or join venture-type construction), or may seek to renovate their homes, or may be eager to expand some part of their houses. So in a locality, the home construction company can get regular leads using SEO and other digital marketing techniques.
BASE SEO DIGITAL MARKETING PACKAGE home construction companies:
Base website INR 25,000 + tax (domain and hosting extra cost) – One-time cost.
Digital Marketing Monthly Deliverable – Recurring monthly cost – INR 24,000 + GST

Complete SEO of the business site + Keywords research
Focus set of keywords, page creation, content plan, blog ideas
Onpage – Title, description, H tags, keywords, robots, speed, UX suggestions
3000 – 3500 -word content (web content + blog posts)
8 creative with ad copies for social media + adaptation for social channels and website banners as per requirement
Ad campaign design, monitoring and management reporting (ad budget is extra and charged in actual)
3 – 4 influencer outreach (bloggers and instagrammers) each month (fashion, lifestyle as per industry categories etc)
5 – 10 standard links each month [QnA, business listings etc]
Adding 5 – 7 reviews to Google map + business verification
Reporting, tracking, measurement etc.
If you are a home-builder or a construction company eager to generate leads for your business, do contact us now for SEO services – +919674975029.