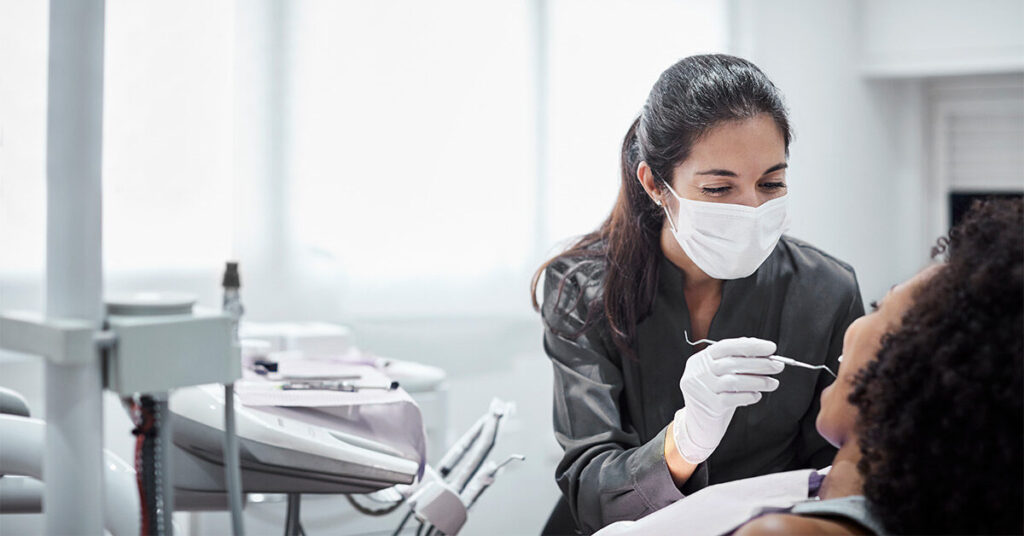 WHY YOUR dental PRACTICE NEEDS A digital MARKETING SERVICES AGENCY:
To stay at the forefront, dental practices need SEO and digital marketing services in order to build trust and loyalty among prospective patients in your locality. Dentistry is competitive, and you need to let potential patients know that your practice is the best in the area. That means standing out on search engine results and maintaining a website and digital awareness that is both engaging and informative.
Dental practices that partner with Digital PR World have every reason to smile. Our experienced team is well-versed in digital marketing for medicine, specifically dentistry. With our unparalleled technical execution and savvy digital marketing strategies, we've brightened up web presences for dental practices nationwide.
INCREASE YOUR VISIBILITY WITH DENTAL SEO SERVICES
Are you struggling to get your dental patients as per your specialty? As a dentist SEO company, competition for the first-page rankings on any search engine is a vital task. But how can you put your practice aside and invest in visibility exercises for your website? You wouldn't have to!
With the help of dental local SEO services, you can simply give up your long list of requirements and sit back to see things fall into place. We create personalized solutions for all dentistry practices. Opting for this dental SEO service can help you get patients for every possible treatment course that you offer, from as complex as Root Canal Tooth Extraction to as simple as Teeth whitening.
You just have to do a simple thing, i.e., to provide them with information regarding your dental services, which can include dental bridges, dental crowns, emergency dental care, teeth filing, oral surgery, treatment of periodontal disease, root canal, tooth extraction, dentures and partial dentures, etc. They are going to establish your authority in the market.
So, you must get a dental SEO service provider who understands your requirements and helps you get more dental patients to your clinic.
Dominate local area with #1 keyword rankings with all Dental KWS
Competitors outranking you?
Not showing up on Google Maps?
Want more #1 keyword rankings?
Confused about how SEO leads to new patients?
Our proven SEO strategy drives more qualified patients to your website for dental and oral treatments. When you partner with DPW, it's that easy.
BASE SEO & DIGITAL MARKETING PACKAGE FOR Dental practices:
Base website INR 25,000 + tax (domain and hosting extra cost) – One-time cost
Digital Marketing Monthly Deliverable – Recurring monthly cost – INR 24,000 + GST

Complete SEO of the business site + Keywords research
Focus set of keywords, page creation, content plan, blog ideas
Onpage – Title, description, H tags, keywords, robots, speed, UX suggestions
3000 – 3500 -word content (web content + blog posts)
8 creative with ad copies for social media + adaptation for social channels and website banners as per requirement
Ad campaign design, monitoring and management reporting (ad budget is extra and charged in actual)
3 influencer outreach (bloggers and instagrammers) each month (fashion, lifestyle as per industry categories etc)/same budget ad campaigns from our end
5 – 10 standard links each month [QnA, business listings etc]
Adding 5 – 7 reviews to Google map + business verification
Reporting, tracking, measurement etc.
CALL US AT 9674975029 FOR DIGITAL MARKETING REQUIREMENTS FOR Dental practices.