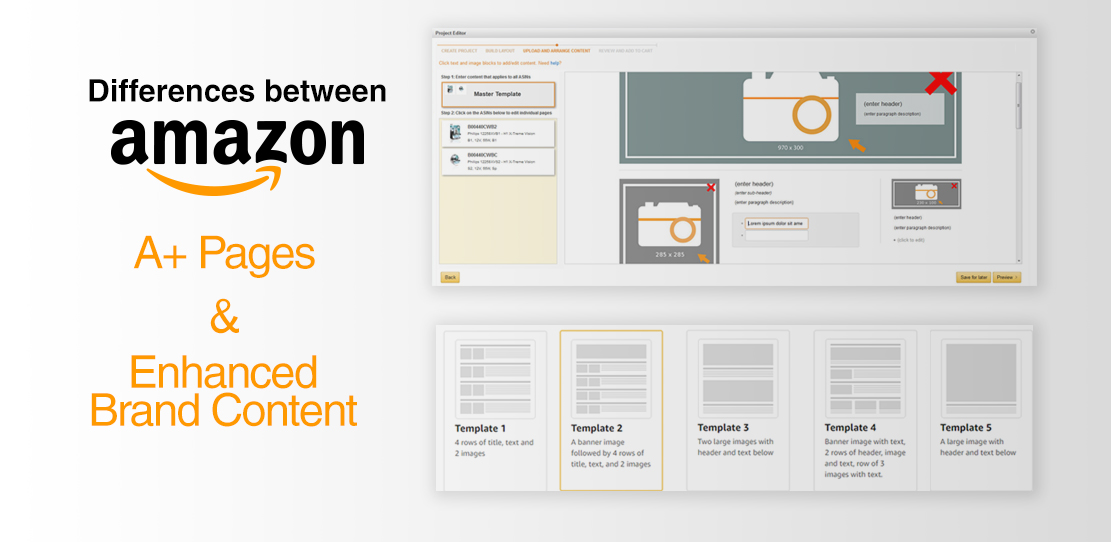 Content Marketing has now 'raised the bar'. Content marketing in digital arena is gaining new and innovative ways of making better ROI. Amazon enhanced content being the new trend in content marketing allows sellers to modify a product description as per their product images and text.
This experience is basically to provide customers a best online experience thereby allowing brand owners to make the most out of their allotted product pages. Hence, garnering better digital experience and discoverability; thereby triggering better visual appeal and interactive experiences.
We help you tap the right online shoppers for your product through essential content and creating rich online shopping experience.
You need to abide by few steps for devising an amazing CPC strategy through enhanced brand content marketing initiative:
Product & Creative Briefing
Creative's and product display must be catchy and inviting more than text and message. This is generally a subtle practice proven and tested by Amazon A+ content because of a stark maintenance of lifestyle and product images.
We extend our assistance in accomplishing the same. Client or the product company is supposed to give us a brief and give some pointers about product and display creative.
Creative Designing
Our team helps set objectives and targets for clear understanding of the right creative that voices out your brand. This is one of the most important aspects of Amazon marketing mix and we structure the same and send for approval.
Content Direction & Strategy
We've assigned a dedicated A+ content project manager to understand the creative brief thereby implementing the right strategy for the same. The strategy implemented would be in such a way that customers do not have chances to navigate away from the detail page. Rather it should be crisp yet detailed which guides customer to make quick decision, compare with other similar product and make a buying decision.
SOPs and Product Guidelines
The Vendors from the content management solution provides self-service modules and amazon builds for you as part of the enhanced content display through rich images and text.  Once you submit the content you are eligible to be under review to check whether you qualify the same.
Understanding & Implementation of Amazon A+ content modules
For making this content strategy it should match with at least 5 modules of Amazon. Also it should have following structure.
Multiple Varied Images and their shots
Product Explanation
USP in Bullet points
Supporting Paragraphs with Headers
Eye Catchy Blurb or What's In the Box section
Comparison or 360 degree chart
Content Designing & Implementation
It's indeed essential to maintain A+ Content designs for the catalogue, merging Parent/Child ASINS for optimized A+ content navigation via SERTS. Successful submission of A+ Content via Amazon Vendor Central as part of the amazon Brand Guidelines have been a huge asset to our client's business.
Use this trending Amazon A+ Content Marketing Strategy to sell your product online and be a part of tale telling your success story.