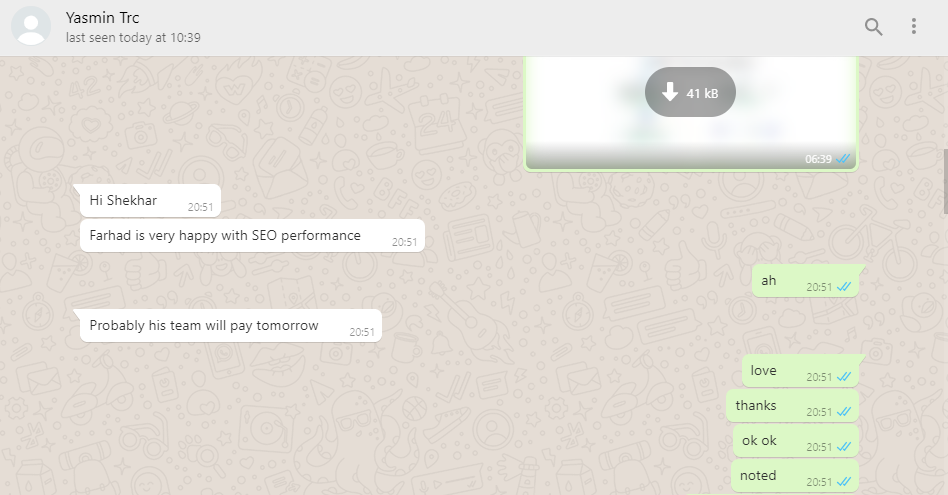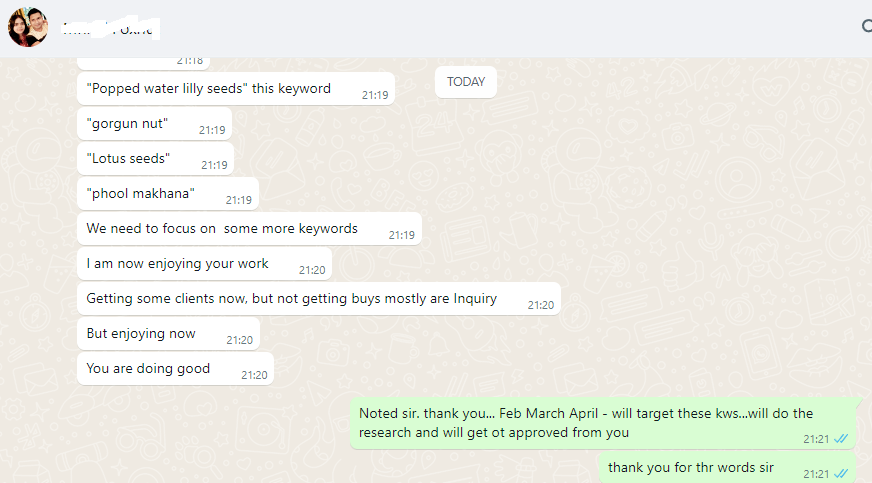 robert brownfarley, Website SEO to Marketing Dynamics Strategies
July 5, 2016
Excellent individual whom has outstanding abilities and experience. Very sound knowledgeable and professional. Passionately approaches work with enthusiasm.
Sadhak Mandal, Digital Marketing Consultant
January 28, 2015
I know Sekhar since October 2012. He is a very hard working, no non-sense guy. He knows what are his priorities and have never say NO attitude. He will be very useful to the organization where he will work. He is honest, intelligent and team player.
Gautam Chakroborty, Marketing Director at Mejora Infotech
I know Sekhar for the past few years. He is one of those rare breed of professionals who is passionate about his work and can go to any extreme to execute an assignment as per deadline. Hard working, serious and sincere are some of the words that comes to my mind when I think about Sekhar.
Krishnendu Ray, Digital Marketing Manager
September 30, 2013
Sekhar is an amazing and dynamic personality i ever meet in my professional life. When we were on the same group he helped me a lot to understand the latest innovations and new concept of SEO and Brand Building. Though I was basically from technical background but he was my first teacher who teaches me Online Marketing, Branding, User Engagement and Traffic Building. Thanks Sekhar for all your help @ Navsoft….. 🙂
Saikat Sengupta, Digital Marketing Consultant
July 19, 2013
Sekhar is a very hardworking person. He fits in any position – whatever task is given to him, he will make it successful. He possesses a deep knowledge of digital marketing and leadership abilities.
Dhiraj Patra, Architect/Programmer – LAM-PHP, MEAN
May 23, 2013
He is now a specialist SEO team leader. Beside he is a real honest man he is intelligent also. He is hard worker and a diligent employee. I wish his all success.
Tirthankar Chakraborty, Chief Educator and R&D Head at Core Future Knowledge Solutions
July 18, 2011
Sekhar has a well balanced vision towards Search Engine Optimization. He has some offtrack idea for branding and marketing. I recommend him for being a good analyst and a thought maker.
Deepak Kumar, SEO Head at Tier5 Technology Solutions
April 12, 2011
Sekhar Saha one of the best Internet researcher I have worked with. Lots of knowledge sharing. Sharp thinker and planner. I know he has a great future ahead.
Best of luck and I've great hopes from him.
Ramnath Banerjee, Digital Marketing Consultant, Product Evangelist, Storyteller
January 16, 2011
Sekhar is one of the most energetic, workaholic and dedicated analysts I have seen, always keen to learn new things. From SEO to community building, he is always keen to achieve his goals with utmost diligence. Wishing him all the best!
Susenjit Chanda Owner, Web Consulting Engineering
December 28, 2010
Hard working serious person as I knew about Sekhar since we worked together for a pretty good time. We used to exchange ideas and debate on them and after getting convinced we used to work on them. I really enjoyed the time we spent working together.